I'm getting married on Saturday, and have been making my brains out!
See earlier posts
here
and
here
.
Pom pom bouquet: left over yarn from years gone by and decorative bunches of sticks, cut down to about 12" long, from the dollar store. Make the pom pom, tie it off, but before you fluff it up, dab a bit of hot glue in the middle and place the stick through the centre. Ta da!
Jaunty wee
corsages and boutonnieres
. For the boutonnieres, I just used a thin piece of leather as the backing and wrapped copper wire around it, some feathers, and a pin. The acorns were gathered about a month ago and finished by drying in the oven and then hot gluing the caps (all of which had popped off) back on.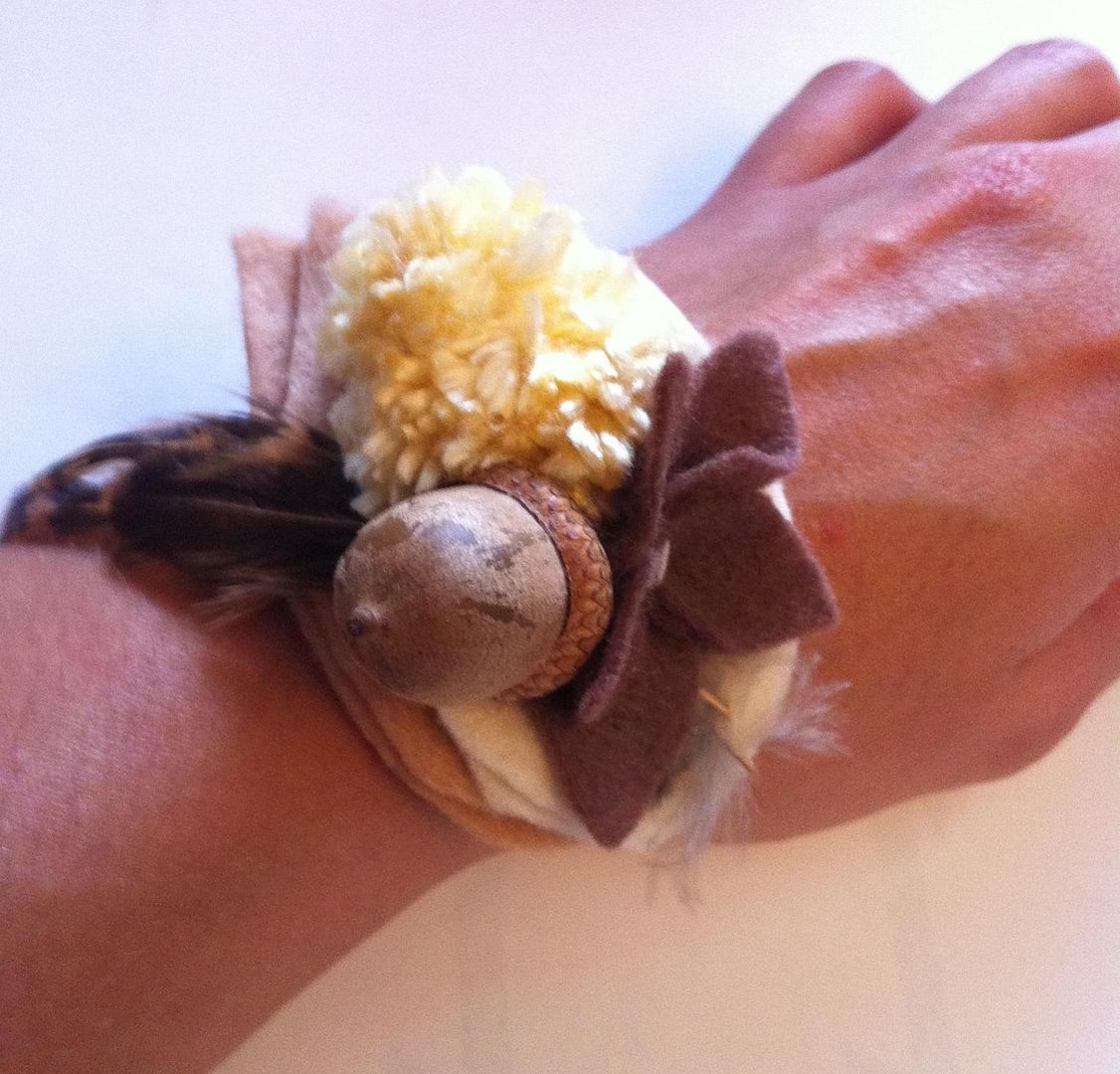 The corsages are mainly felt, but also have remnants of silk yarn as pom poms, with a few feathers and of course an elastic wrist band. Hand sewn. Didn't take very long at all.
And now I think I'm ready! Bring on the party!