Rock Quarry Stole
(featured in Interweave Knits Fall 2014).
One of the main reasons people have been asking me about these short rows is because their function doesn't appear to be obvious from the photos published in the magazine.
Fortunately, I've been able to get my hands on a second sample, borrowed with thanks from the fantastic ladies at
Handknit Yarn Studio
.
Ok, let's get into it!
1)
What's the point of the short rows?
I designed short rows into the stole so that it would wrap more comfortably and closely around the wearer's shoulders. See this photo below.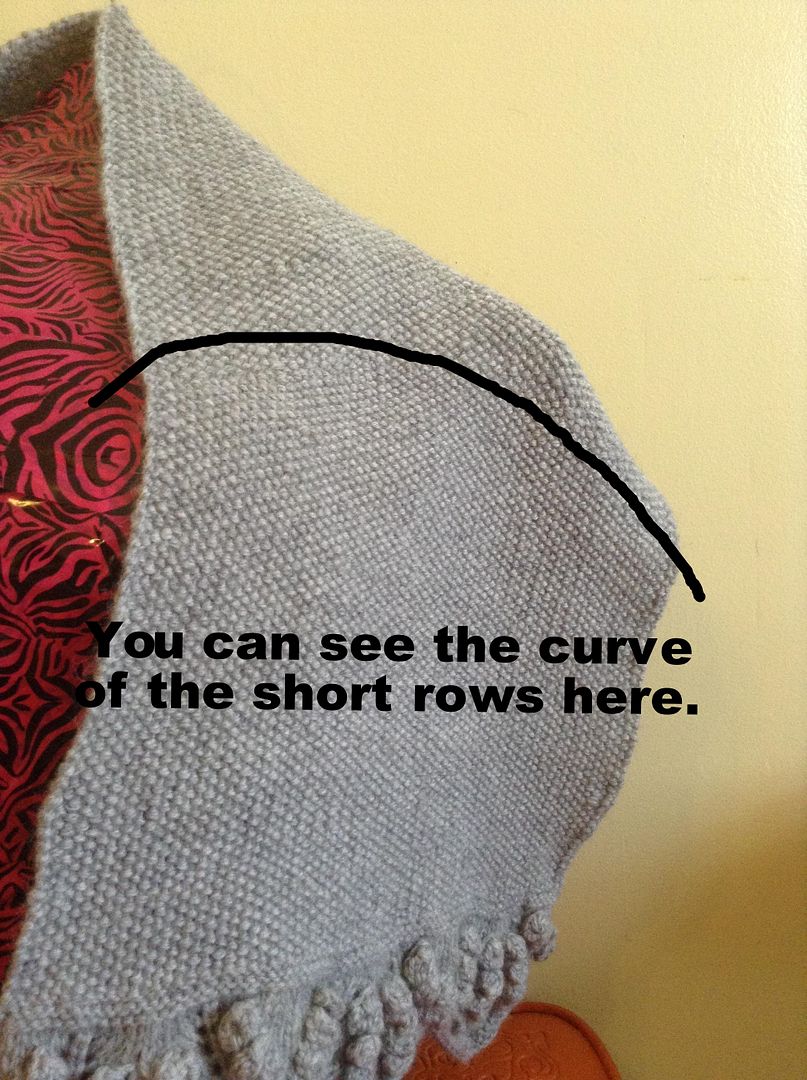 2)
These short rows are weird! When do I pick up the wraps?
When I swatched for this pattern I quickly discovered that when you're working in linen stitch, wrapping your stitches (as you would generally do when creating short rows) is unnecessary. The fabric is quite dense on its own, and the function of the wraps isn't needed. Which is great! Cause it makes the knitting speedier.
3)
Can I just omit the short rows?
Absolutely! The short rows aren't dramatic or drastic. See the images below for a glimpse at "height" of the curve created through the short rows.
And for good measure, here's the stole, laid flat, seen from above with the RS facing.
And the WS facing. Note: the curve you can see here is because I
intentionally
encouraged the short rows to curve out. As you can see from the RS photos, it is entirely capable of laying flat.