A short while ago, a friend of mine had a mini party wherein she busted out her fantastic collection of 80s toys and we played. We played like the five year old version of ourselves that we've always been.
Evidence!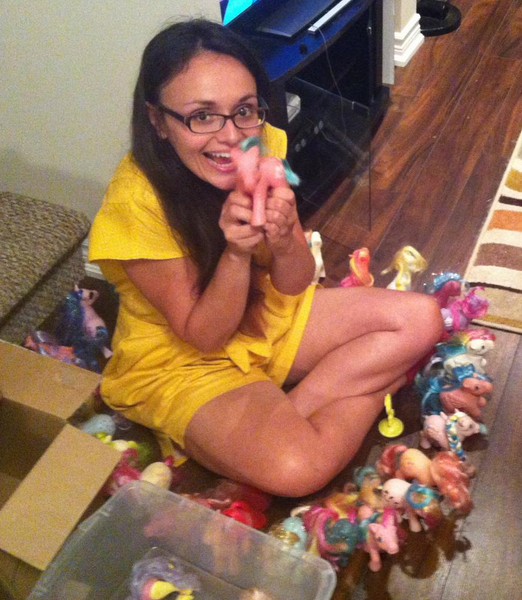 Pony circle of power!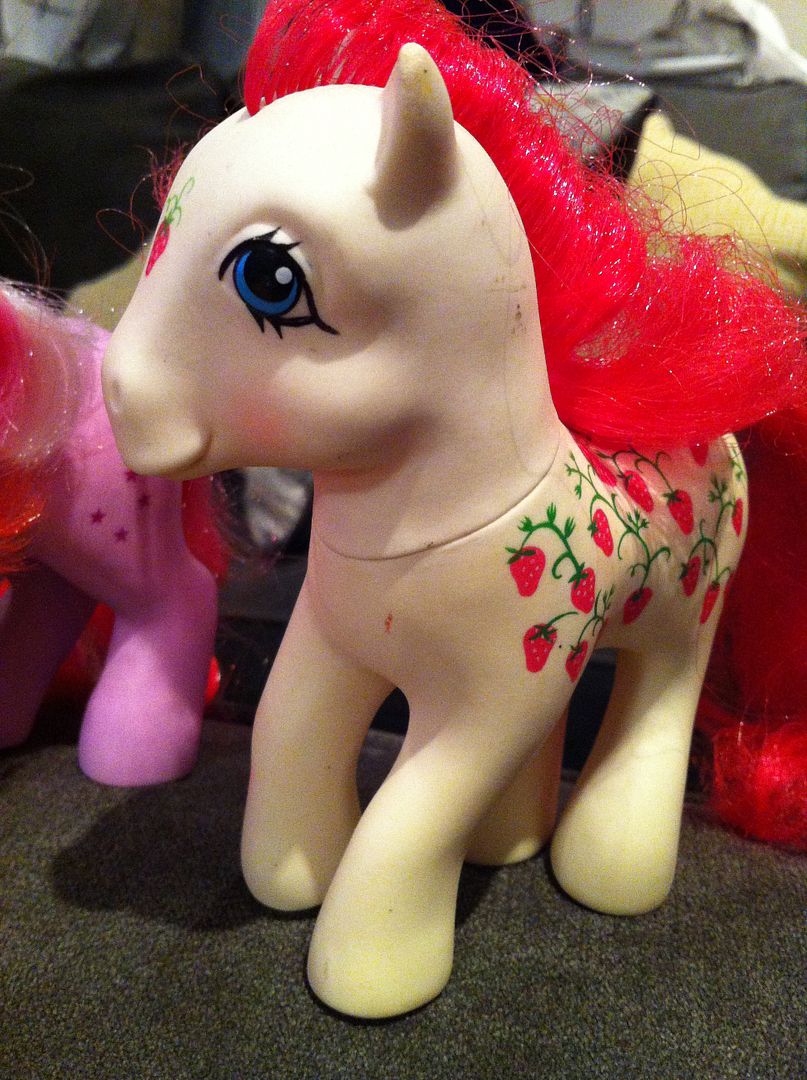 Sugarberry!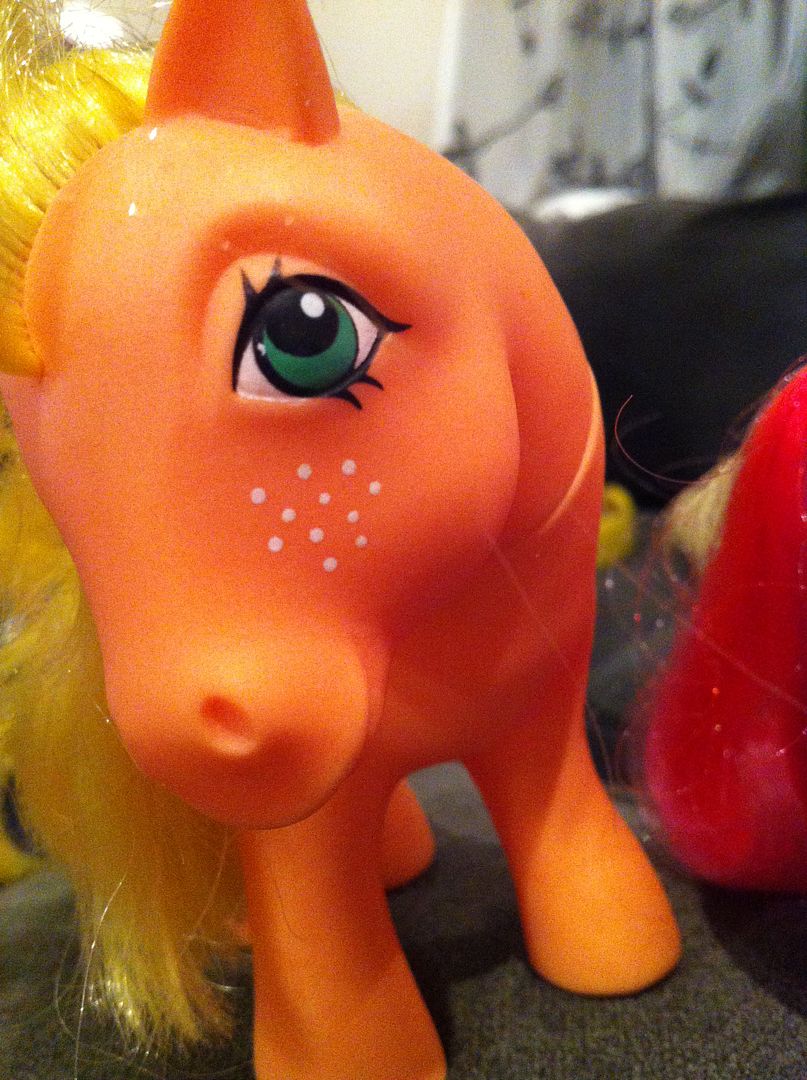 Applejack!
Did you know there was a SHEEP My Little Pony?
And it had balls of yarn as its symbol!
Remember these guys?
Do you collect anything? Yarn stash totally counts!