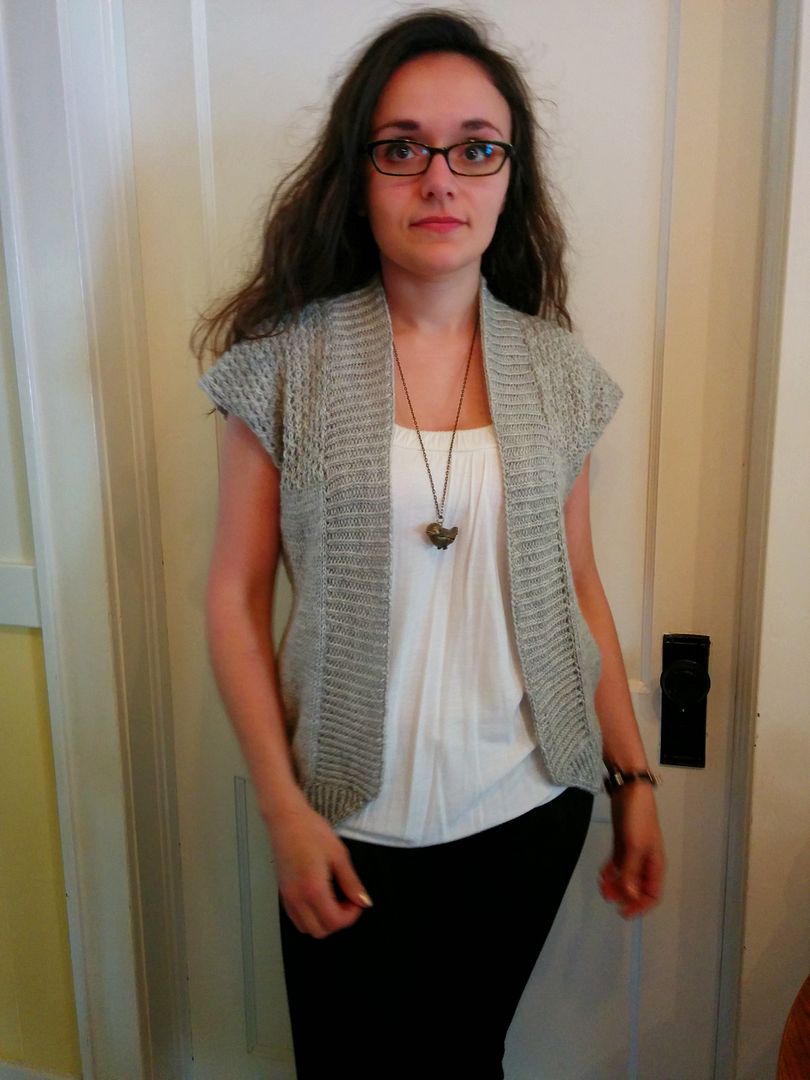 I might not look it here, but I loves me this cardi!
The joy of samples and swatches, and the sadness of knitting out of season.
The swatch for Geo Delight really did delight me in a way unlike any other swatch I've ever completed. For real! I have it pinned up in a place of honour on my incredibly over-crowded inspiration corkboard.
I figured if I was
that
tickled about the swatch, the finished sample would put me over the moon with the dish and the spoon. And it did!
I've been bursting with excitement, keeping this pattern under wraps! I've wanted to share it as soon as it was off the blocking mat and on my back.
Here you see my sample, off and away at a photo shoot!
But the only sadness (and really, there's only one!) of knitting up samples is the extended lead time. Which you of course need, what with tech editing, second sample knitting, pattern formatting and layout, not to mention photographs and all the other bits of collaboration that go into creating a finished collection.
So you end up always knitting out of season, and sending off your little wee knit babies to the Land of Pattern Photographs and Promos.
Really, this post is to say how very glad I am that this cat is out of the bag, and how
very
glad I am that my Geo Delight sample will be heading its way back to me!