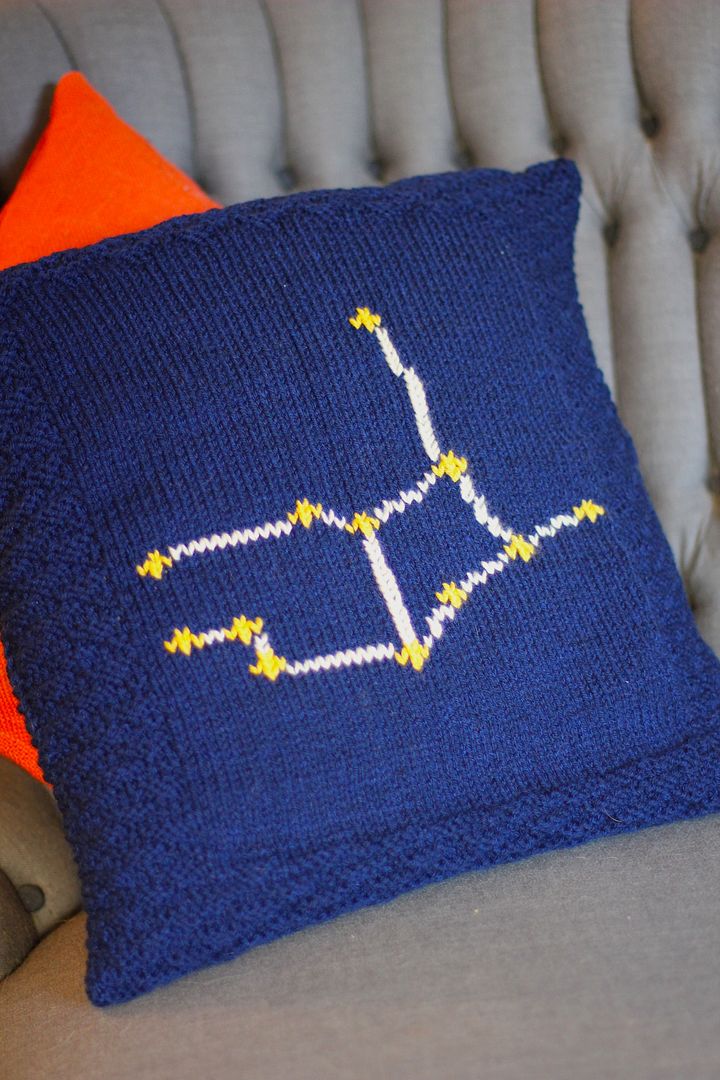 Virgo constellation on What's Your Sign
New pattern release day! Hooray!
My latest is featured in Holla Knits' Home Collection, along with some other fantastic designs for your digs.
What's Your Sign
is a fun-to-knit pillow, with relaxing stockinette for those lazy summer days, and some duplicate stitched constellations to keep you on your toes!
It's a lot of fun connecting-the-dots in duplicate stitch. How did the ancients see a fish in Pisces? I don't get it, but they did!
Decorate your digs with some purty constellation!
Knit one for you! Knit one for a friend! Cause really, who doesn't get a kick out of the zodiac?