This was an epic knit.
It was started so many years ago that I can't even remember. Maybe three? That's just a guess. But I do recall that I wanted to stash down, and had a grand pile of Patons Classic wool that I thought would make a rather handsome, basic sweater.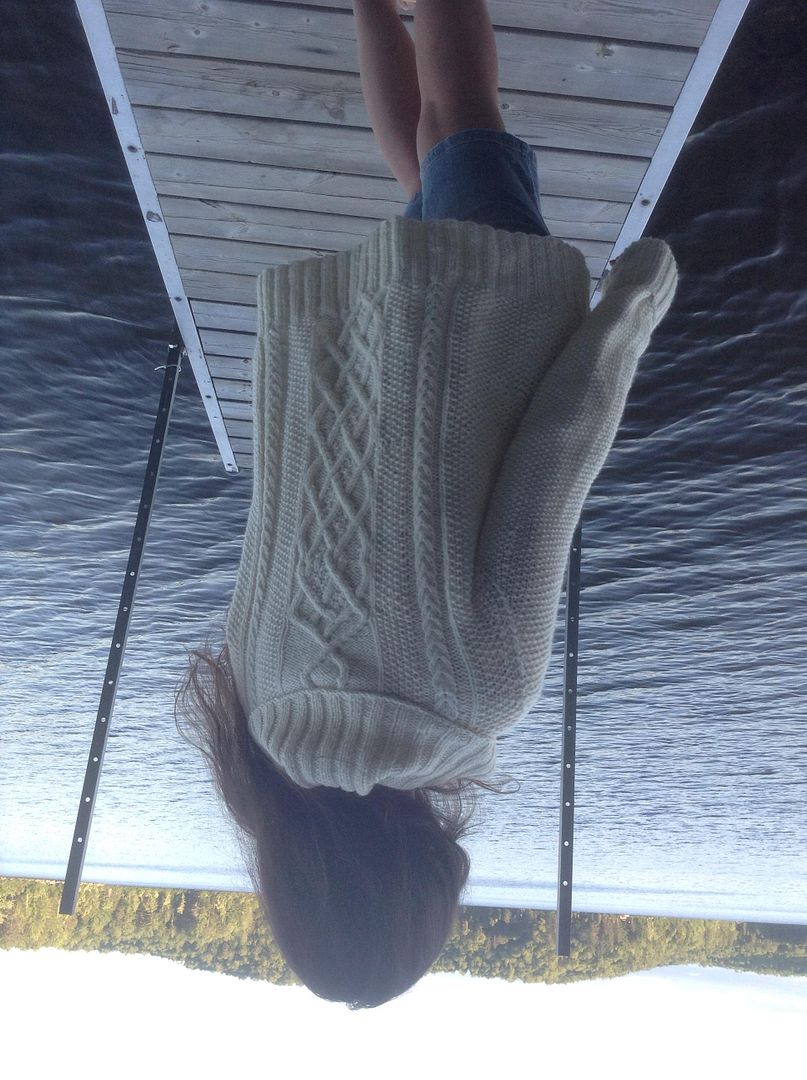 I had initially intended to experiment with cables and texture, and ignore any shaping at all. Just knit on and knit on, and create something super comfy and oversized.
But something shinier and newer must have crossed my path lo those many years ago, and I put down the sweater (already knit up to the armpits and with about half of one sleeve complete).
A couple months ago I resurfaced this WIP from the deep depths of the abandoned projects. There's at least five other knits languishing in there, but this one seemed to scream its perfection for the summertime, and I started to dream about wearing it around campfires and being all cozy and whatnot.
I picked it back up and completed it in about two months. Though part of that speed was due to my abandonment of the central back cable panel and acceptance that I was going to be winging the raglan shaping and guessing at the collar and front edging.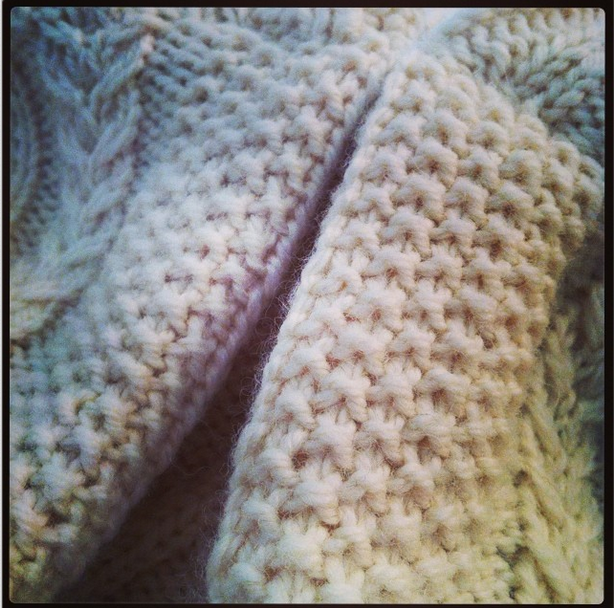 With these risks came the inevitable downfall of errors, but errors I decided to embrace as challenges and skill-building exercises. Example: I didn't decrease enough between the shoulders. I had quite an excess of fabric that meant that the sweater had a very annoying habit of sliding off and hanging in a most unattractive way. The solution was this pretty little pleat, sewn in afterwards, with the perfect amount of fabric being deleted within the top of the central panel frame.
I feel so good about finishing something that's been a UFO for so long!
What's the oldest UFO you've gone back and completed?