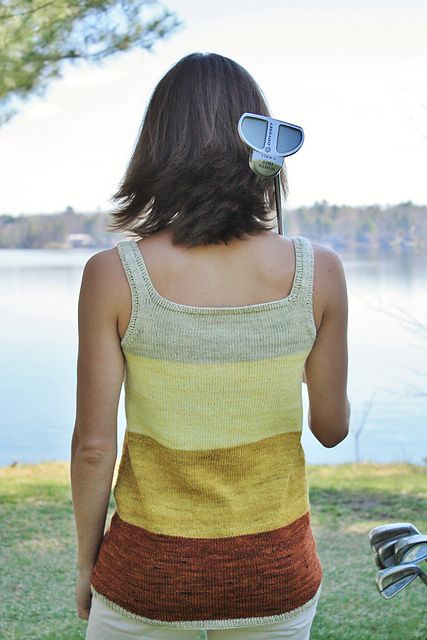 Designer: Alicia Plummer
Blog:
two little plums
Rav ID:
AliciaPlum
Some Great Designs:
AliciaPlum's Rav Designer Page
This week's designer says her aim is to, "design things that have the down home comfort of New England but are also everyday items that someone can grab and throw on and still look good."
She has absolutely, totally, and thoroughly, even, reached that goal.
Let's look at the evidence/awesomeness:
Palmer
: A "gently fitted" and quite simple tank, I think this is most certainly an every day summer time piece. I love so very much the effect of allowing the colour choices to be the design focus of this piece. They do a lot in a little way.
Wharf
: Eyelets and colour combine in a great, airy dance of a cowl. Perfect for this time of year, when you just might need a touch of warmth on a seaside stroll.
East End
: Graceful ease at its best. I'm not sure I can imagine a more lovely summery piece. Classic and classy, this is the sort of knit you'd keep in your closet for ages.
And people, those are just some of the
warm
weather knits! You need to dream about the cold weather and see how fast her
DownEast
,
Knotted Pine
, and
Wyeth
jump into your queue!
See her joint group
Plum Dandi
with fellow designer
Melissa Schaschwary
for more!