Here, lemme show you my very ordinary Tuesday.
9:30 am
: Morning Glories say hello, but Marigolds wither goodbye. I continue, stubbornly, hopefully, to water them.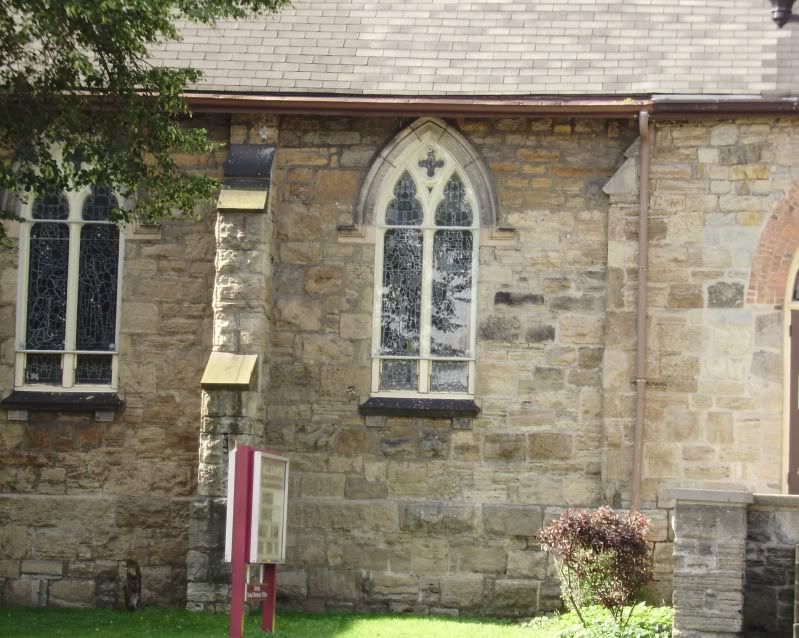 10:00 am
: I admire the pretty Anglican church across from my bus stop. I've always loved stained glass windows. Maybe some day I'll live in a house that's got some...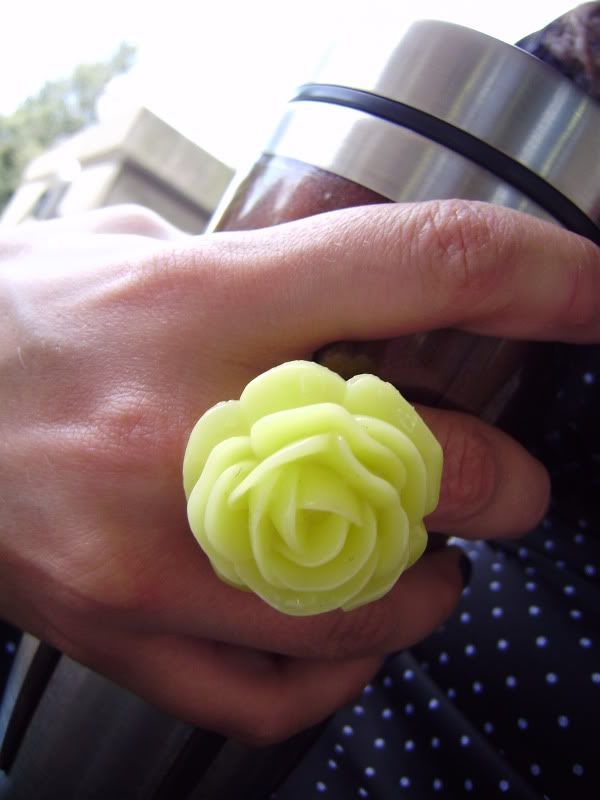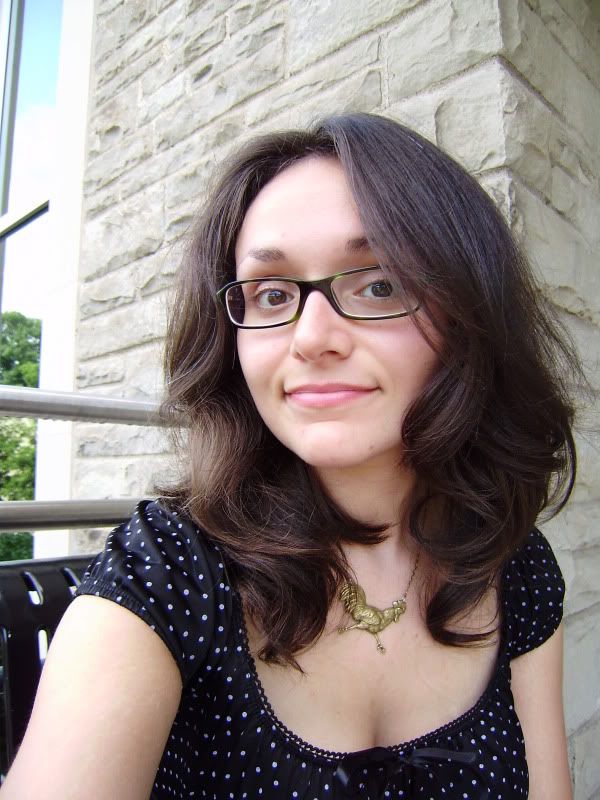 10:30 am
: At work, with coffee in hand. Already 23°C, feels like 29°. Yowza. For those of you who don't know, I wilt in the heat, and so decided to photog my spontaneously co-operative hair before the humidity makes it go puff.
1:30 pm
: Lunchtime! I ingest more caffeine, this time in the form of some Earl Grey tea. I also read more of the Potter book, which is actually a fail because I had meant to have finished re-reading it before I flounced off to watch the movie. I'm at the part where Harry's trying to get the memory off Slughorn.
3:30 pm
: I share my break with a couple of rather entertaining sparrows.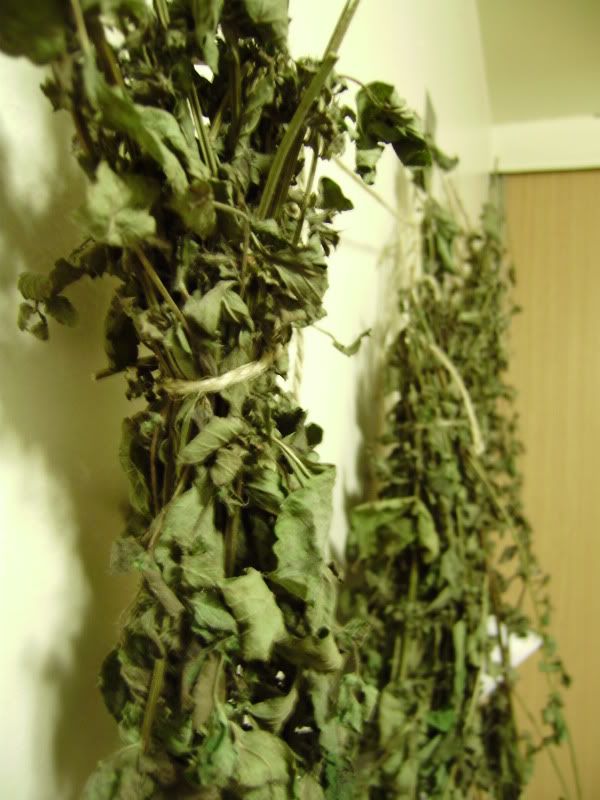 5:30 pm
: I arrive home, eat dinner, and ponder what to do with about 6 overripe bananas. There's also the issue of the mint that I've dried. Anyone know any good recipes/uses for either? Banana cream pie sounds fun, but what to do with the mint?
9:00 pm
: Knit Night! I display part of my work after a few hours in good company and delicious drinks. While a baby knit it might be, I'm knitting for twins, and so it feels a bit unending. That and I've decided to do almost every adorable baby pattern that I've come across. These are the first babies I've gotten to knit for!
10:00 pm
: Wee pin lights on in the kitchen mean it's chill time for me.