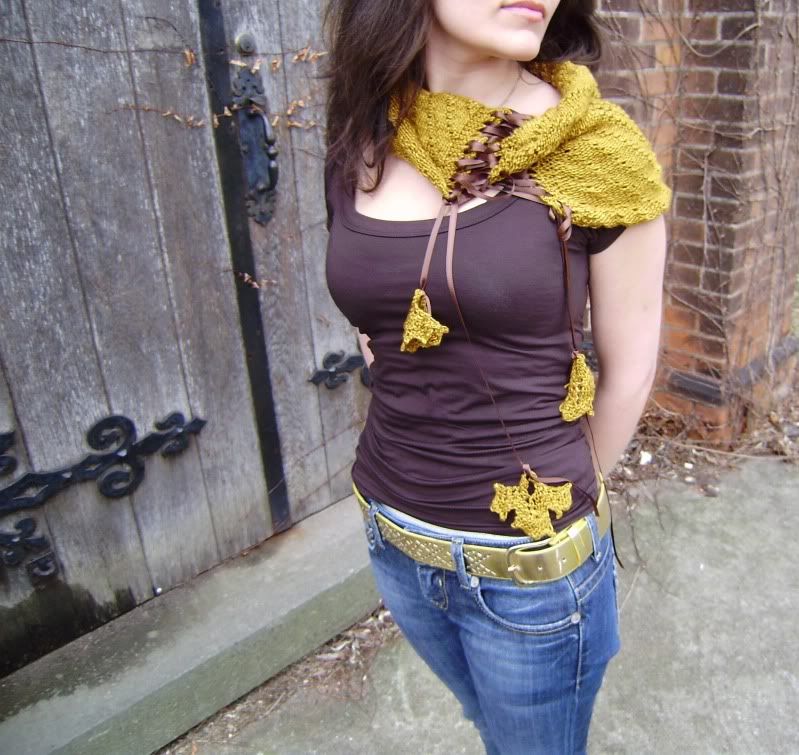 If you hop on over to Knotions I'd be süber flattered, cause they've just posted my first ever published pattern!
A bit too excited for words, I am.
So excited, in fact, that revert to Yoda Speak I do.
It's called
October Glory
, after the particularly lovely species of red maple I so admire round that time o' year.
I love me my autumn, and I've done my best in this knit to make two hanks of orange silk be as autumn as it can be.