© Knitscene/Harper Point
Exciting news!
I've made my first cover. Woo!
As you may know, I was at
TNNA
a couple weeks ago. One of the first things I did (after stuffing my face with delicious, delicious Chipotle) was head on over to the fashion show and say hello to friends and colleagues I see so rarely.
Don't ya know, almost immediately I run into Amy Palmer, the editor of Knitscene, and she's toting images of the upcoming mags.
Sweet! I get a preview of that
Calamus
hat I mailed off lo those many months ago. It's cool to see how the magazine presents your work, with styling and wonderful photography and models and the like.
So Amy holds up the binder and what do I see looking back at me but Calamus! Wowza! Cover pic!
In reality, it took me a few ticks to actually get it. I think the longer it is to take it in the bigger the awesomeness factor.
Or the dopier the designer, you takes your pick.
Anyhow, see Calamus on my non-model head below. It's amazing (though not surprising) how the yarn colour is so misrepresented in my shitty pics!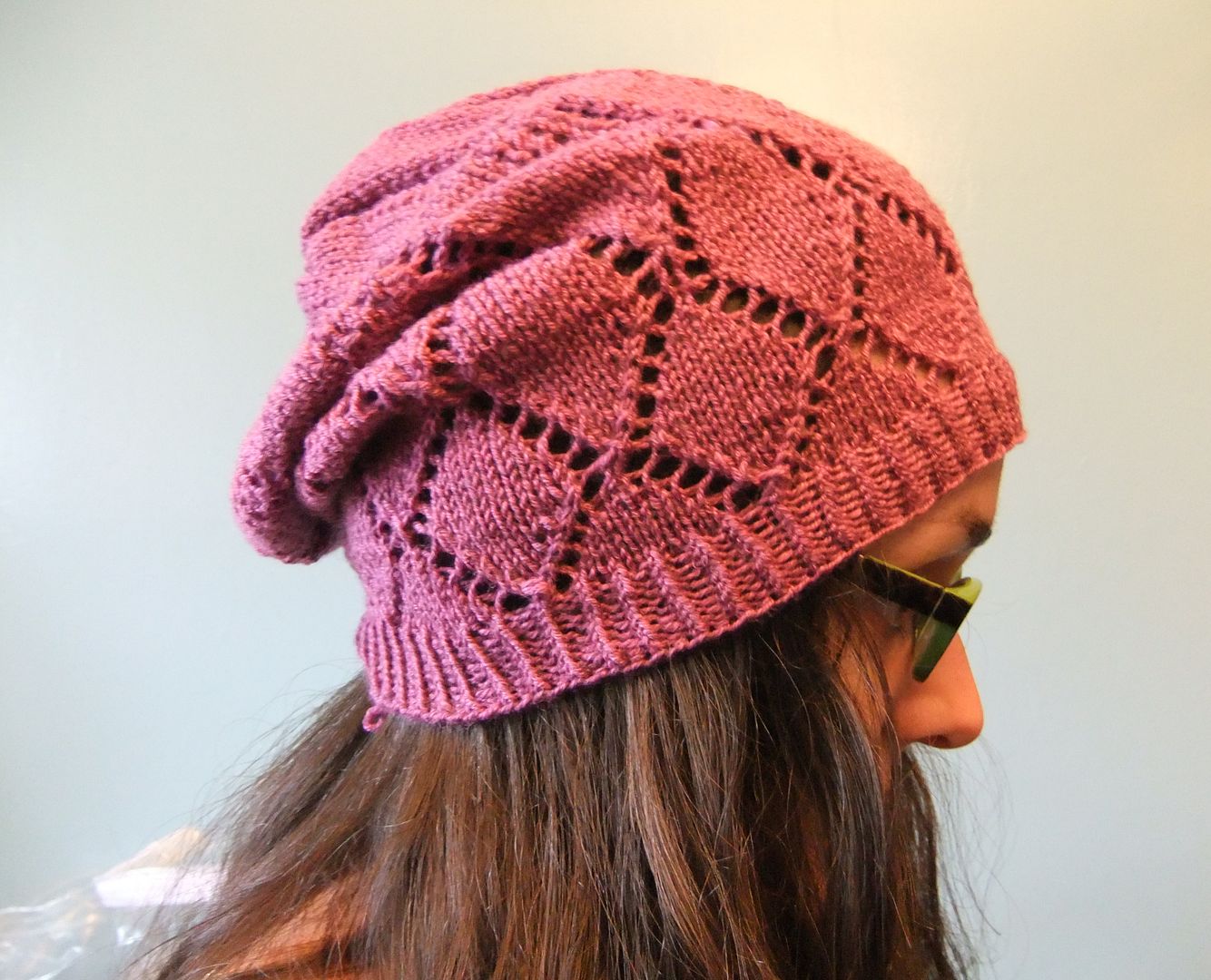 The theme this design was made for was "Flock", that is, birds. So you know I had to submit to THAT theme.
Calamus is a light and airy hat, with lacy yarn overs tracing down along the length and culminating in mock feathers that sit decoratively, framing your face.
Pick up a copy of Knitscene Accessories 2014 top get your hands on Calamus!