In an attempt to copy a friend's fan-booming-tastic salted chocolate chip cookies, I made these suckers.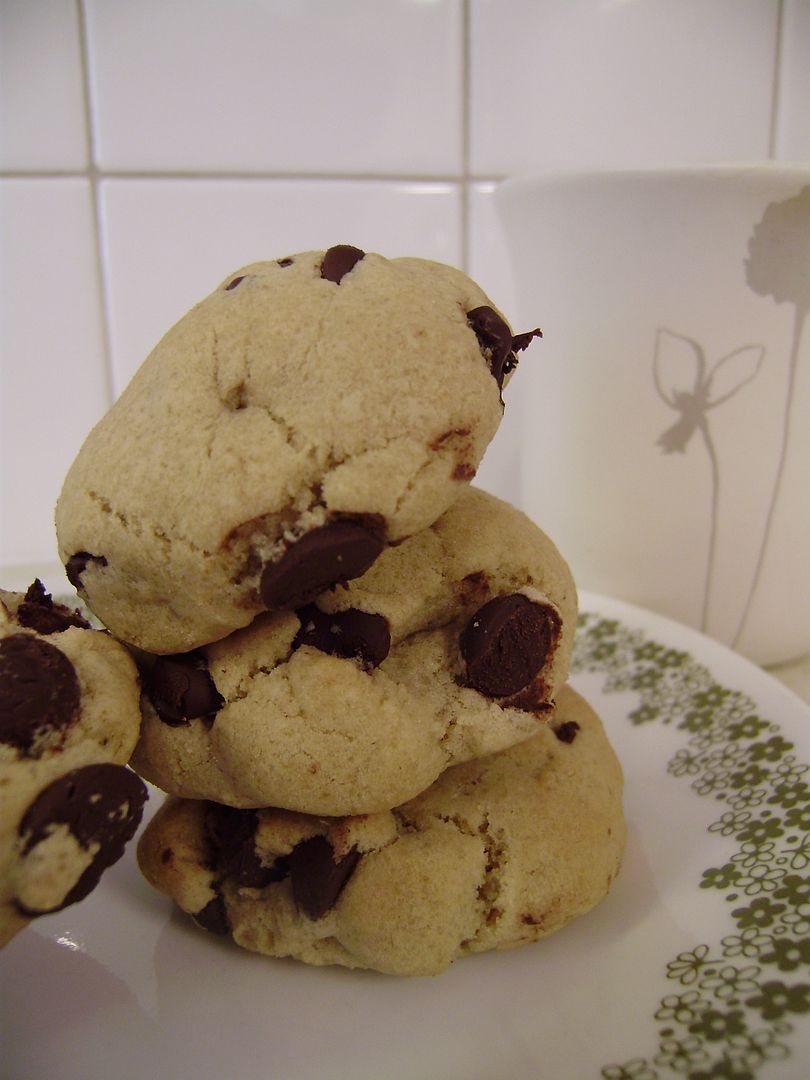 I stumbled across
this recipe
on the interwebs.
It was great, but still didn't have the magic of my friend's batch.
I'll have to get the secret from her.
I bet it's love. Secret ingredient is love.
That or more butter.