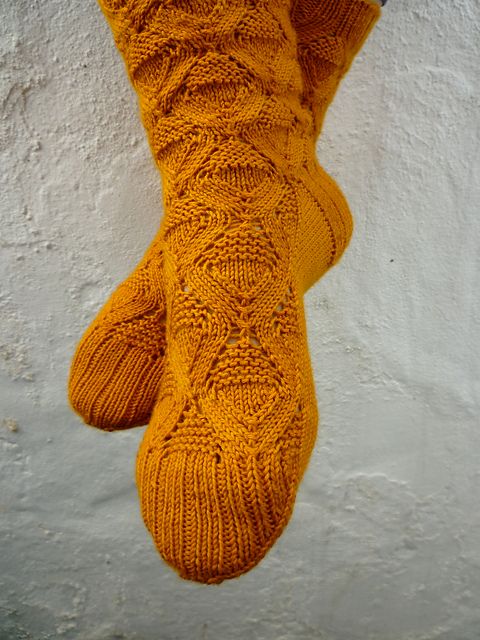 Designer: Rachel Atkinson
Blog:
my life in knitwear
Rav ID:
knittingtastic
Some Great Designs:
knittingtastic's Rav Designer Page
This week's designer states that she specializes in "...bright and bold designs for the modern knitter with patterns suitable for all skill levels."
Does she ever!
Just check out the fab socks,
Into the Groove
. This is such a great bright and such a stunning bold!
The texture stands out as the focal point to this design. I have to admit to being partial to the colour she's chosen as well, but even envisioning this design in something like a deep navy blue, I think it holds plenty of pop.
She's also been published on numerous occasions in
Knit Now
. See my faves from this magazine,
Riviera Scarflette
and
Kind Hearts & Coronets
. Both are perfect markers of her style. Both are sweet and wearable knits. Knits with personality; bold, bright and modern!