Garden update:
Curiously, there's a grand total of nine (9!) butternut squash on the vine. And, you know, still alive.
The pumpkins, on the other hand...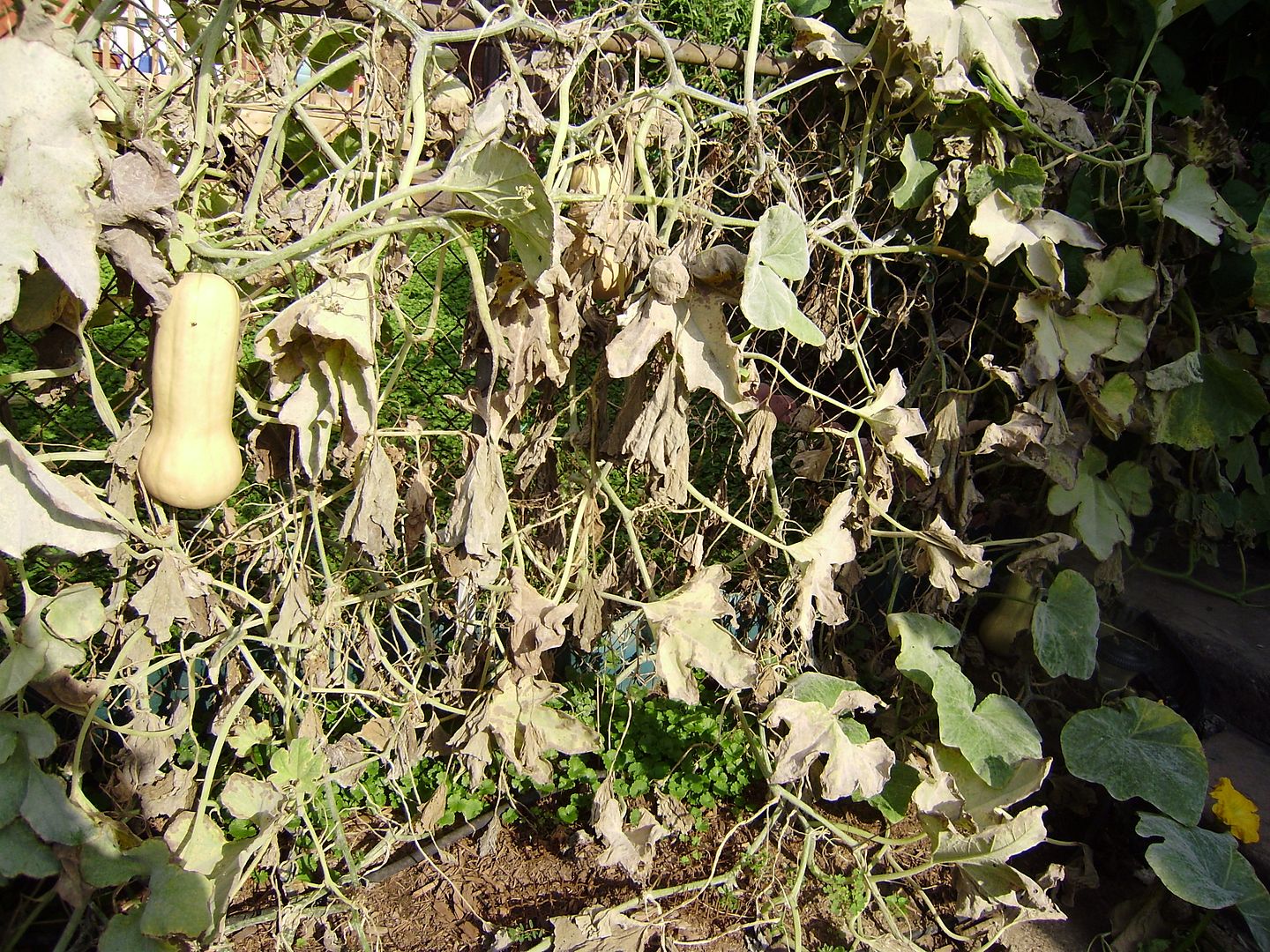 Not sure what's going down, but I have two (2, sadface).
It's been suggested that they're too crowded, and I suspect that might be the culprit.
The reaching-tentacles of the pumpkin have encroached all the way down the alley next to the house. As of this morning, that arm of this squash-expedition is still dead-leaf-free.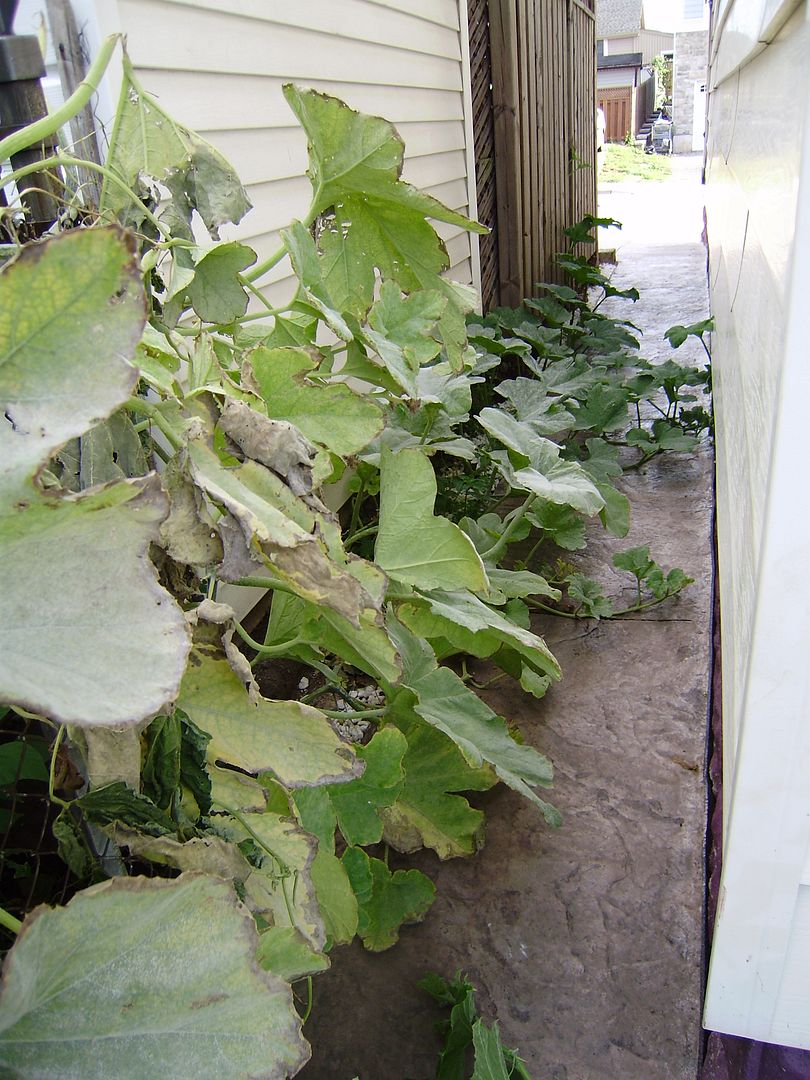 There are flourishing parts o' the garden, and I hopes they yield wonderfulness for me to share.
At the mo, there's just the morning glory.
Seeing it's prettiness always makes my day.