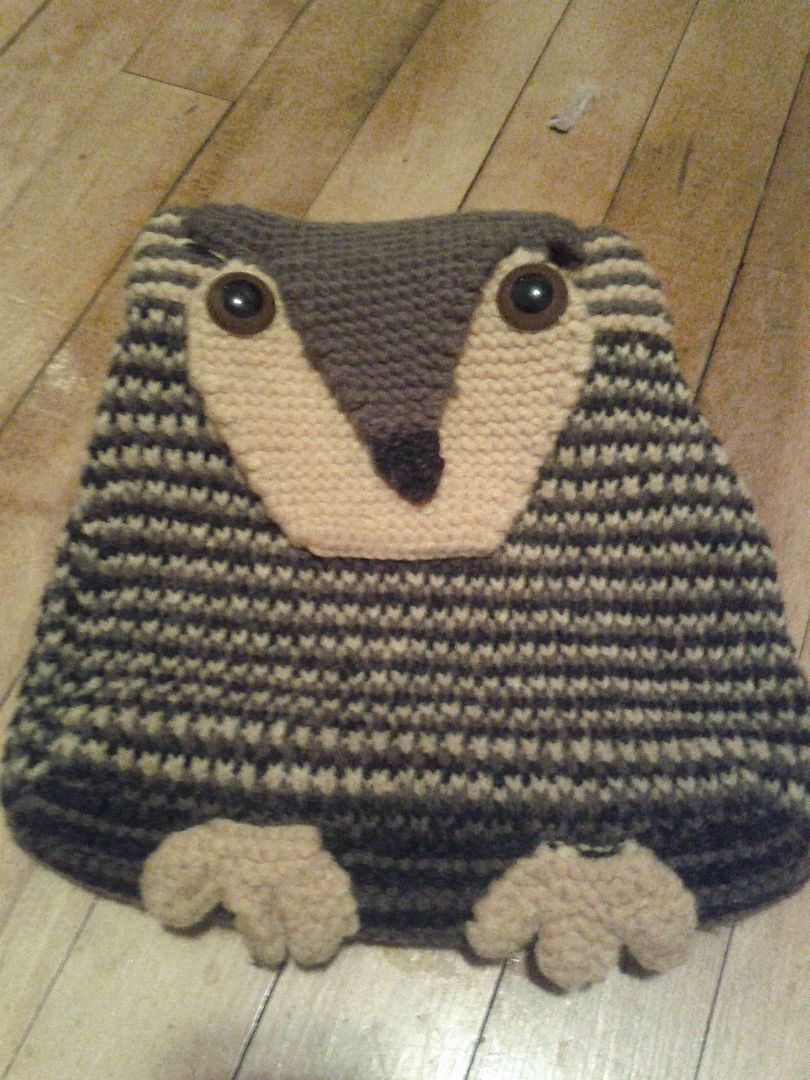 When
Morehouse Farm Yarn
approached me and asked to review some of their kits, I thought it might be a fun idea do a bit of an interview-style review. I passed the kits along to some knitting friends I know and here you have the first installment of the reviews.
The Kit:
Owl Backpack
The Knitter: S.H.
How was the yarn quality?
Overall this yarn is nice to work to with, however I did come across a few issues. One thing to be aware of is the yarn has a little bit of veg matter. I came across a small piece every few yards or so. The veg matter is very easy to remove though.
The other thing to be aware of is this yarn weight was VERY easy to pull apart. Normally if I decide to break yarn without scissors, I wrap the yarn around both hands and pull with quite a bit of effort. I was able to pull this yarn apart with wrapping and without much effort.
Was the pattern written clearly, easy to follow, and accurate?
The pattern was clearly written. I found it a little difficult to follow only because the instructions for each section are clumped together in one paragraph. It was necessary to cover bits of the instructions or cross parts out to follow along. It could be cleaned up a bit with the use of abbreviations and maybe an extra page for the pattern to go on. Currently the pattern fits onto 1 page.
Were there any mistakes in pattern?
I only noticed one mistake at the end of the beak section but it was very easy to figure out. With 4 stitches left, the patterns says to k1, k2tog, k1. The next line says to k2tog and pull yarn through the remaining stitch but there are 2 stitches left over at that point.
Was your FO as expected?
It was bigger than I thought it would be (though admittedly I'm not good at estimating things based on dimensions). Otherwise its exactly what I expected and so cute!
Had you heard of this yarn company before?
No
Would you get any other kits from this yarn company? Or recommend them to anyone?
I would buy/try out another kit from this company. They have so many adorable patterns on their website. I'm currently eye-ing the mouse nibbles jacket.
I would recommend these kits but with the cautions that I mentioned above.
Was knitting this project an enjoyable experience?
For the most part this was a joy to knit. It was easy to knit and a perfect project to do while watching tv or hanging out with friends.
Is there anything else you'd like knitters to know about this kit/yarn/pattern?
For any knitters that may be scent sensitive - I noticed a slight scent from this kit when I opened the bag that bothered me a little. I let the yarn air out for a little bit and didn't have any problems after that.