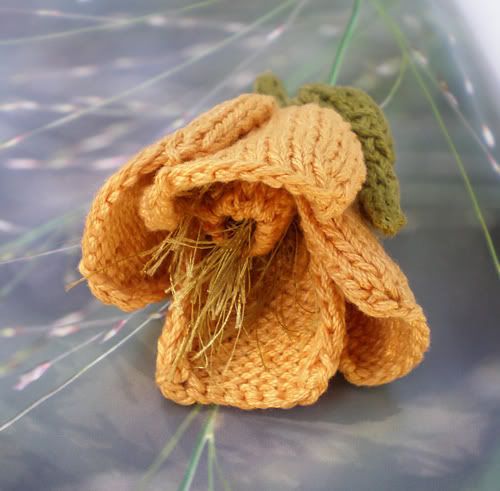 Designer: May
Esty Shop:
Ohmay Designs
Rav ID:
ohmay
Some Great Designs:
ohmay's Rav Designer Page
In light of the upcoming changing-of-the-seasons, I thought it might be nice to feature a designer who's creations are beautiful, decorative floral whimsies!
Pictured right is
Poppy
, an interesting combination of different yarn-types. I'm particularly taken by the (what I believe is) funfur stamen.
May also has flower necklaces;
Does He Love Me
is a very pretty daisy, made even more interesting by its lack of petals on one side, seemingly having been picked off while repeating that childhood refrain "loves me, loves me not". I love it when a knit has a narrative!