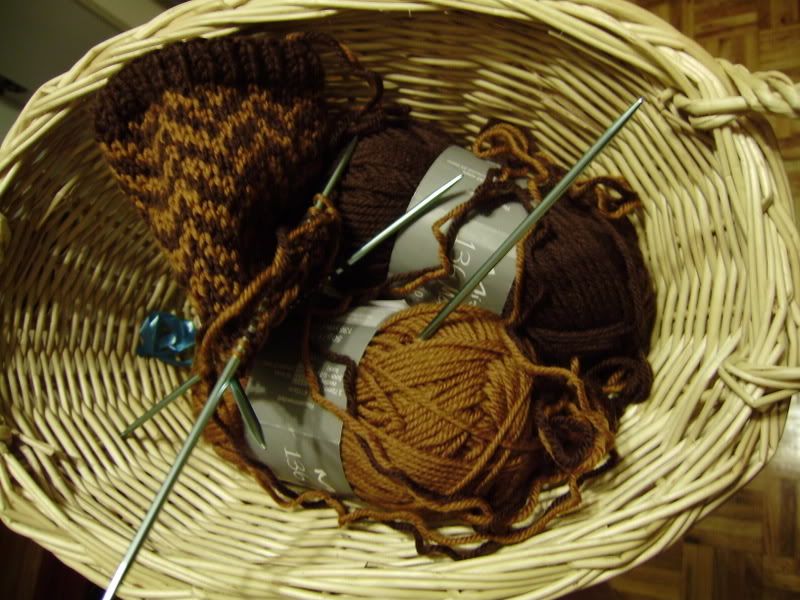 Currently WIPed are a pair of armwarmers I'm affectionately calling "Herringbone Slouch". Here they lay in the mini-project basket. I fell in yarn-love with the Mission Falls 136 on my last trip to a semi-local yarn store, and picked up just one ball of each colour, not knowing what exactly they'd become.
The yarn is wonderfully soft. I'm dreaming of a whole sweater of Mission Falls now!
And, hopefully before Persephone makes her triumphant return, I will actually have one of my two neglected fair-isle sweaters completed.
I don't know what it is, but I'm clearly on a colour-work kick.
And I have plans for more. Oh yes...
Knit Picks' Palette yarn
is turning my mind-crank.