A few weeks ago,
Amy
shared this fantastic pattern with the words "it's totally appropriate for grown ass woman, right?" I say YES. Forever yes.
I knew I recognized this designer's work; I realized I first wished her kids knits were for grown ups two years ago on an
indie designer post
. And now, she offers some of her designs in grown-up sizes too!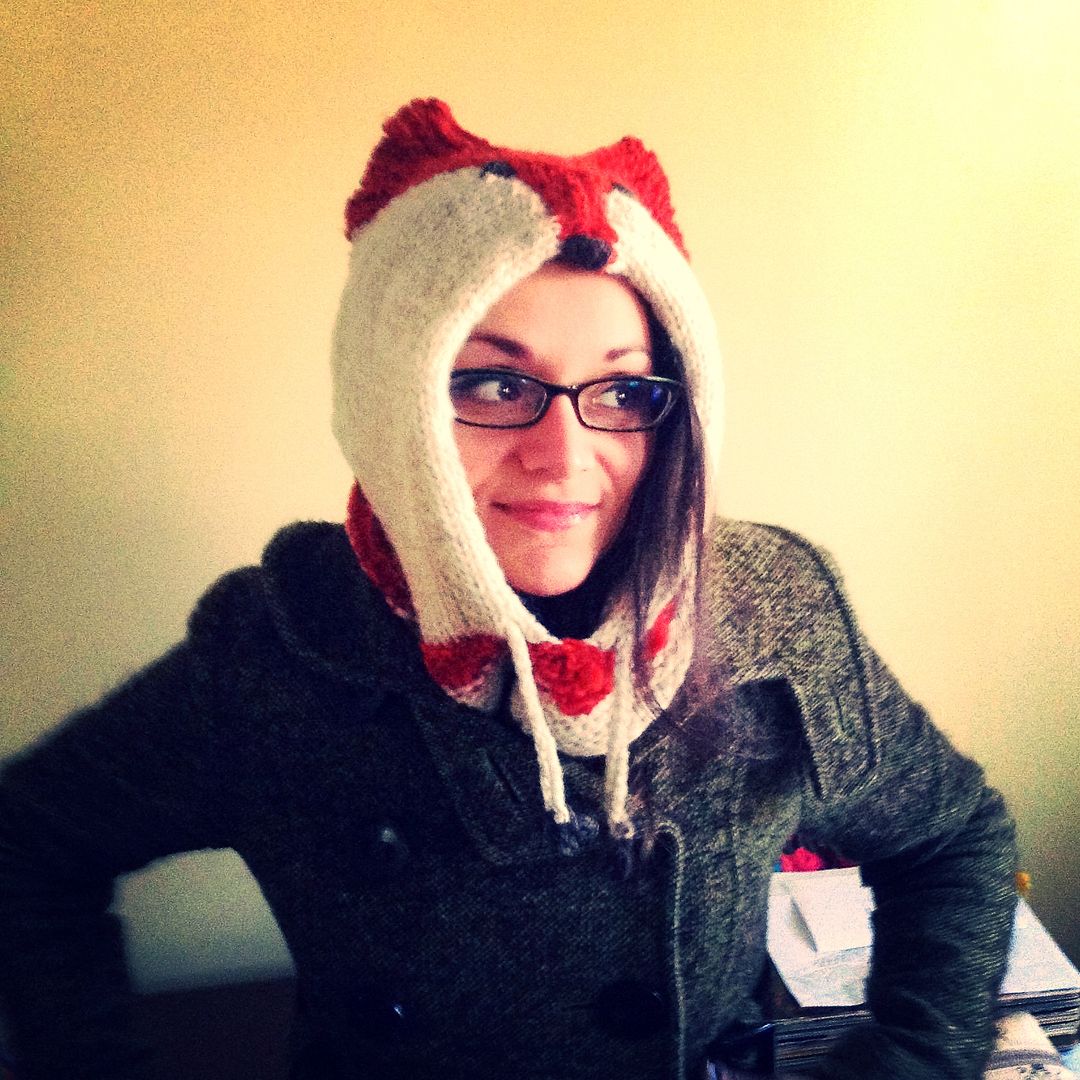 Pattern:
Sly Fox Cowl
Designer:
Ekaterina Blanchard
Yarn: Cascade Eco wool (cream and brown) as well as my own very first hand spun!
Things I love about this pattern:
seamless wonder!
fun short rows
the double-knitting made easy, and functioning as a sleeve for the tie
the fact that I got to use my terribly thick n' thin spindle spun
the fit: you get a warm head without hat hair!
THE PAWS! Man, do you see the cuteness of the paws?!
So go and knit yourself one right now! Grown ass women with fox cowls unite!