There's something else, slightly embarrassing, that I got up to over the holidays...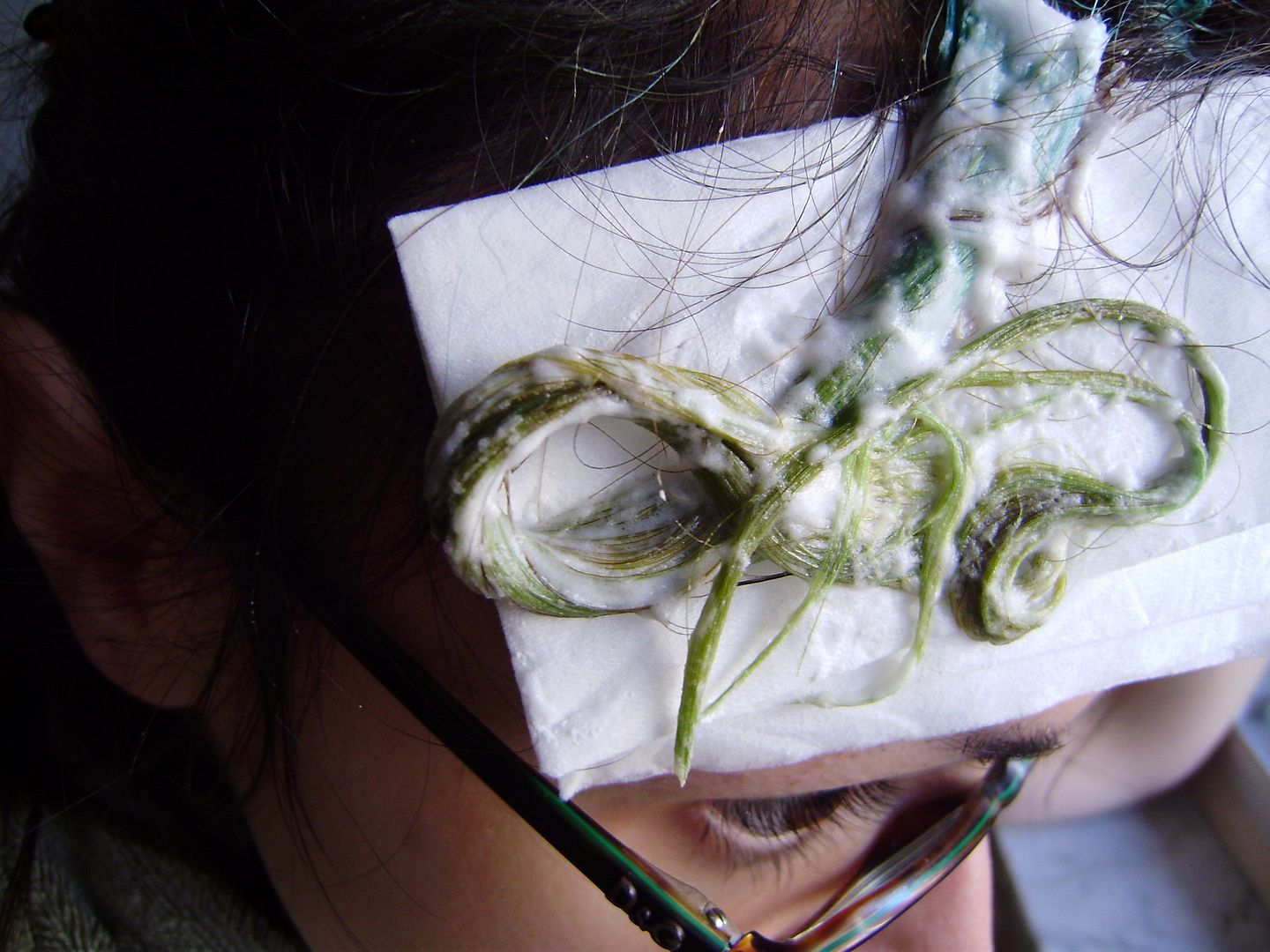 Yeah... that's a picture of me, quietly, frantically, hoping that the bleach will sort out the sad thing I did to my hair.
So, without giving all the gory details, I thought that I'd be able to apply a beautiful blue shade right over top of this bleach job you see below.
This photo actually looks pretty cool, and I was a bit enamoured with the sunset-effect it gave.
But, I can be stubborn, and applied the blue anyway.
So, yes. It turned green.
I bleached it, and have resolved to
1) never get my hair bleached at a salon. They're the ones who were supposed to bring it right back to a blonde so that I could apply the blue. Instead, they made it that pretty sunset you see above.
and
2) never try blue again.
Am I wrong? I
have
railed against blue before - if it had turned the colour intended, it would have been a lovely blue.
But, I've been bitten, and am now chroma-shy.
Don't tell me I'm the only mug who's dyed their hair green...