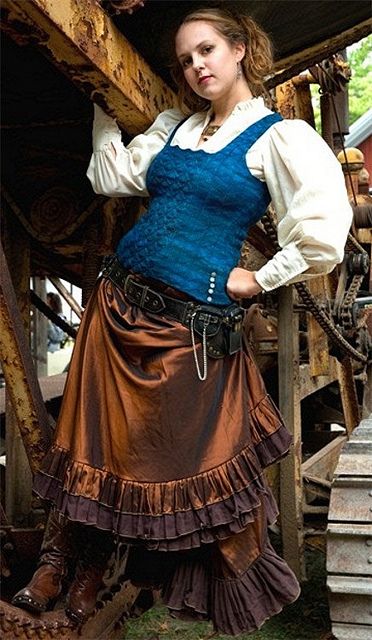 Designer: Elizabeth Helmich
Blog:
All Knit and No Sleep
Rav ID:
CountingSheep
Some Great Designs:
CountingSheep's Rav Designer Page
Let's start out 2011 with some historical beauty!
Pictured here you see CountingSheep's
Innsmouth Bodice
, which I feel is a fantastic representative of this designer's style. Sweet details and rich texture are found throughout her creative work.
Another favourite is the
Lady Vonn
skirt. Delicate, dancing lace and cables decorate this knit-in-one-piece garment. Versatile and graceful, this design would look equally lovely dressed up or down.
So many different garment types! CountingSheep demonstrates her skill at hat design as well in her
Green Man Beret
. I love the twining cables of roots and leaves that meander their way up this pretty topper. A great reminder of Spring.
She has many more patterns, so please check out her designs by following the links above.