Pattern: Aime Mitts
Yarn: Mini Mochi, two skeins
Needles: 2.5 mm dpns
Gauge: 8 sts and 10 rows = 1" on 2.5 mm needles in stockinette
Sizes: one size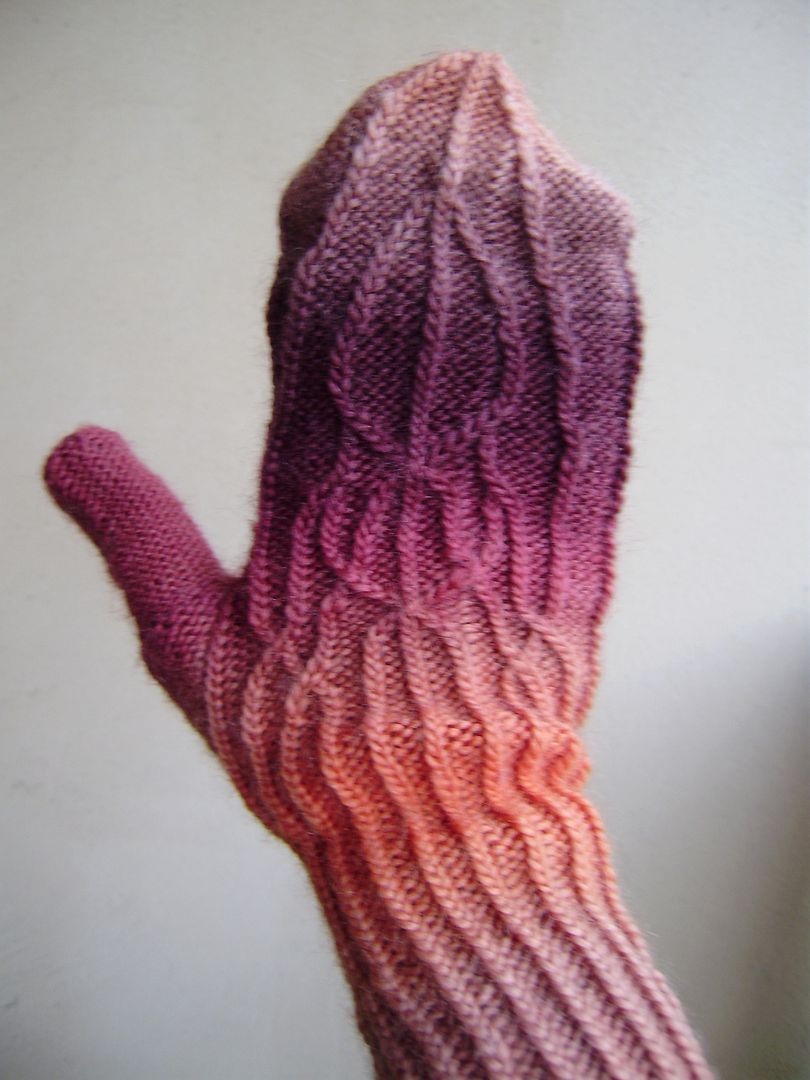 Due date: February 15
Original pattern
seen here
, and just tweaked to add neato cable on the back of the hand.
What will happen is I'll send you a pdf of the pattern. Unfortunately, I can't offer yarn support, but the Mini Mochi yarn is not prohibitively expensive.
Note: I'm down with you subbing in different yarn, but I'm keen on you getting the same gauge as called for in the pattern.
The timeline for this knit is approximately one month. It's not due back until February 15.
I finished knitting this pattern over the course of about 2 weeks, so I'm hoping the February 15 due date is manageable (incidentally, please let me know if you think this is not the case. I've never test-knit for someone, and am still on the learning curve!)
If you're interested in testing Aime, just email me at canarysanctuary at yahoo dot com. Let me know:
1) an email address where I can send the pdf to you
2) your Rav ID (if applicable!)
What do you get in return?
Well, you get first crack at this pattern, which will be offered for sale upon publication. You'll get the finished, cleaned up and pre-tested pattern sent to you upon publication, as well.
Thanks in advance to all you knitters! I couldn't do this without you and your knit-time generosity.