I
proclaimed
wide and proud that I wasn't a sock knitter.
Lies! Lies! (well, sort of).
I might not be a sock knitter
1
, but I seem to, indeed, be a knitter who knits socks.
Witness my Log Cabin Socks, or, The Skating Socks.
Pattern: Log Cabin Socks, from Handknit Holidays
Yarn: 1 and a teeny bit of a second hank of the ever lovely Cascade 220
I let loose a bit here and chose a colour I would certainly never do for a sweater. Generally blue isn't for me, but my skate-clad feet are another story.
The fancy took me to have a pair of these for the first go-round I had on the brand new skates, and so I whipped these off in just a few days.
Me and the family went skating at my dad's farm, the pond having frozen over quite nicely.
While I didn't get to see any of the fish or muskrats who were purportedly swimming below the icy surface a few days ago, I did catch a Mr. and Ms. Cardinal feeding in the backyard.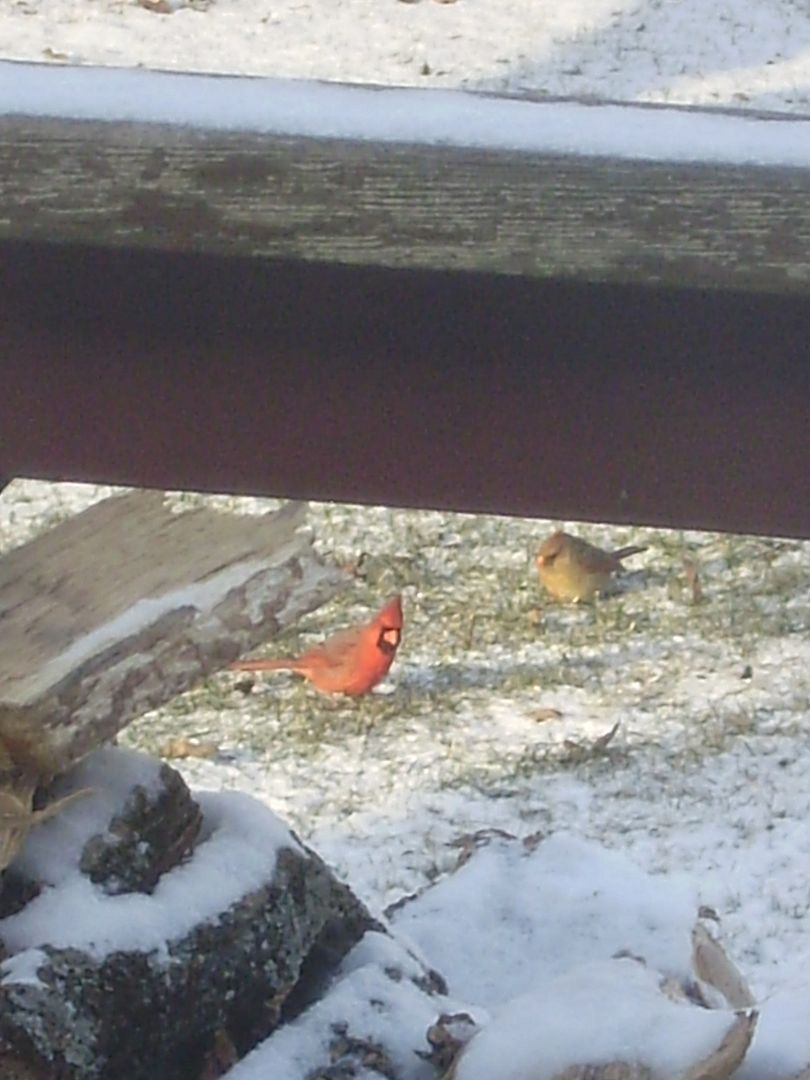 _______________________
1
This be a footnote because I believe true sock knitters are those whose main passion is the creation of said garment. I'm still a very far way off from that. I still love me my sweaters mostest.