...wherein I continue to chat about my wedding, and this time it's about the hair...


Since the last time I talked about my impending nuptials was way back in
September
, I thought I'd give both a wee update as well as ask some input.
Update: I've got (most of) the biggies nailed down, and now have to tackle the hiring of a DJ, as well as begin the leap into crafting that will be my life for the next few months (and I'm really looking forward to it!)
Asking for Input:
Before I can do work on a particular wedding craft (which I just might share with you all when it's done soon...ish...) I have to figure out what I'm doing with my hair.
For reference, this is what my dress looks like, as worn by a statuesque Spanish model:
From what I gather, there's three basic ways one can choose to wear their hair:
1) Updo
2) Half-Updo
3) Down-do
Each has their attractions and drawbacks.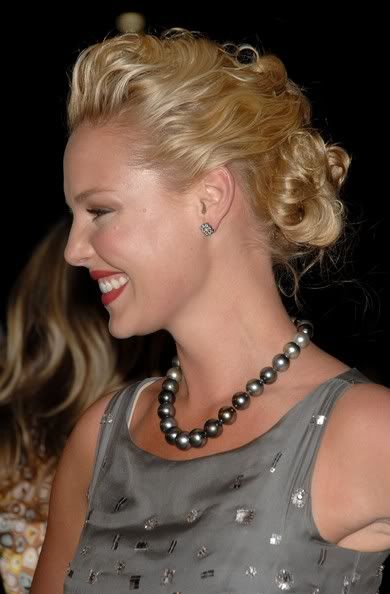 The Updo
As you can see from this photo, I'm thinking along the lines of a "messy" updo. I don't want anything sleek-to-my-head.
Pros:
-likely the formality will match the style of dress more than others
-can wear that flower pin I've already bought!
-keeps hair off neck in yucky late-July heat
Cons:
-generally, I'm not comfortable showing much of my face, and this style might emphasize certain facial features I'd really rather not emphasize
-I have (what might be an unfounded) fear that an updo will shake loose with what I imagine will be all my move-busting and general hub-bub of the day
The Half-Updo
This would be along the same "messy"/wavy lines as the updo.
Pros:
-compromise between up and down, both in formality and face-covering-ness
-can still wear that flower in my hair
Cons:
-still have the problem of hair-on-neck in July heat
-might be even worse in emphasizing what my heart-shaped face doesn't need to have emphasized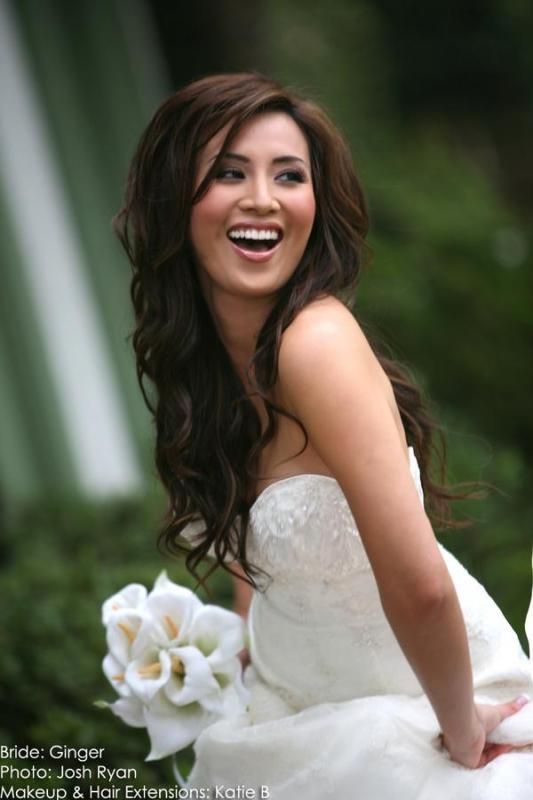 Down-do
Once again, I'm thinking wavy and loose.
Pros:
-works with my hair's natural tendency to be wavy
-covers more face
-I have the long hair, have been purposefully growing the long hair, and want to show the length of the long hair!
Cons:
-might make me feel too hot, and I hate sweating to begin with :p
-might be too informal a look for the gown
-probably can't wear that flower in my hair!
So, what'd you think?
I'm still pretty undecided.