First off, thanks to everyone who's given advice on my
poor bud Bob
. I've been turning him round on alternate days so his bald side gets some sunny D too.
Also, thanks over again for all the
wonderful points
re: my wedding coif. I think I've come to a decision, which I'll share soon.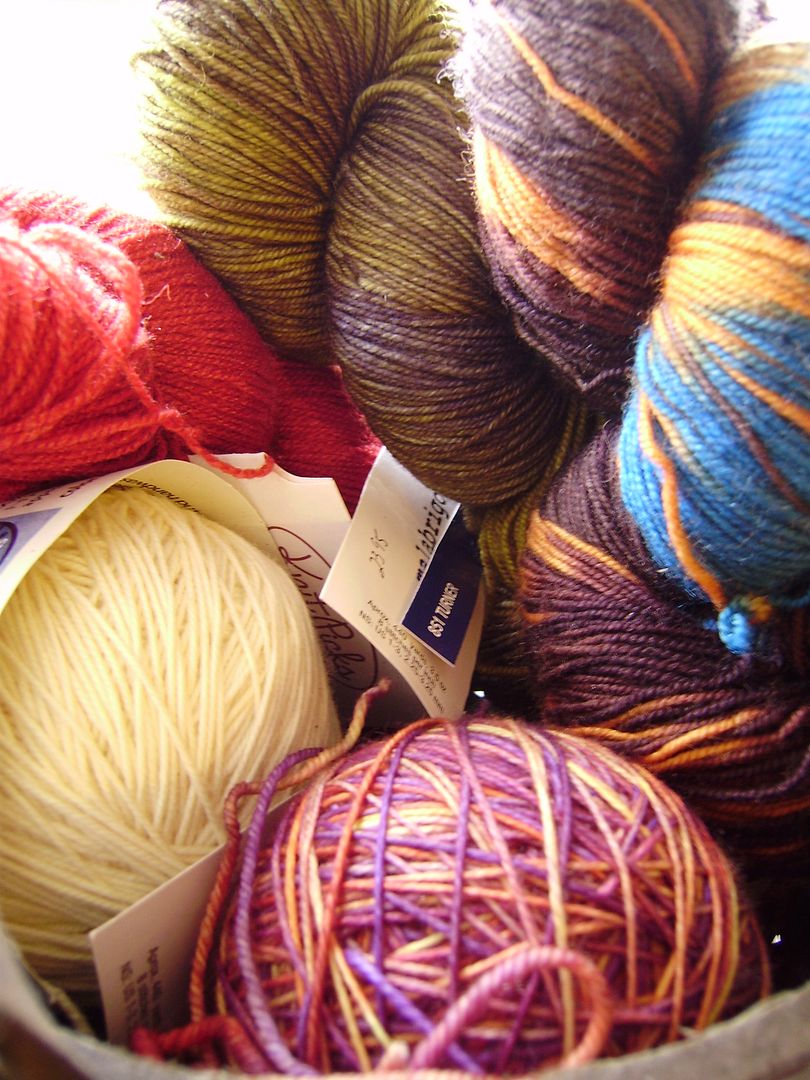 Woot! The mail brought me a Knit Picks delivery!
Along with a fancypants
pattern keeper
, I got a colourful collection of
sock dpns
.
And now, I have quite a colourful collection of sock yarn whose fate has been altered from "perhaps a pretty wee shawlette" into "socks and all their derivatives".
And,
(fingers crossed), I'm just over half way through a second sock of a lovely pair.
Hope to have them to show you in a couple days!