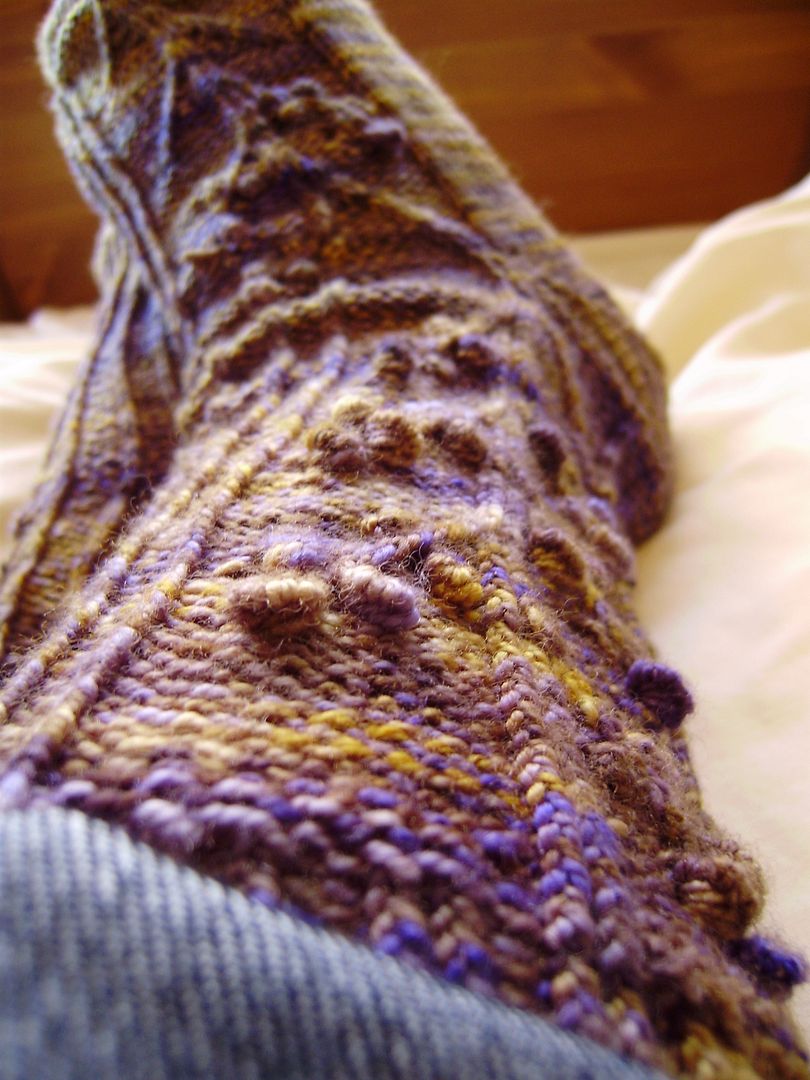 Pattern: Bacchus Socks, by Alice Bell, from Interweave Knits Fall 2008
Yarn: 2 hanks of Koigu KPPPM, dye code 180099
This is my debut into sock knitting territory, and I have to say I'm rather pleased.
It's nice to follow a pattern that's so well-written and understandable - even to an uninitiated sockmaker like me!
These sweeties appeal to me on a few levels, not the least of which being the grapey/wine vibe I get from the yarn
and
the bobbles n' "vines". I've long been a sock yarn purchaser, and now have the confidence to use the yarn for what it's maker originally intended.
My rebellious sock yarn purchasing days are (almost, and sort of partially) over!