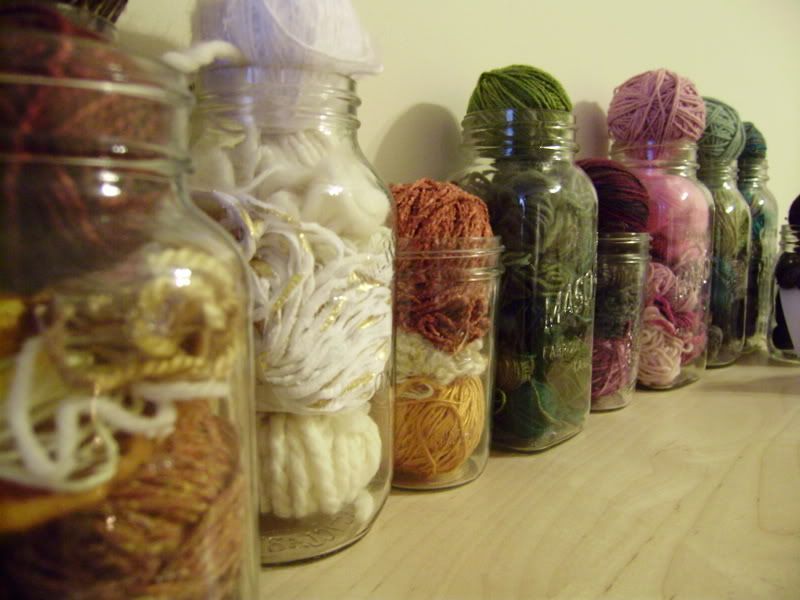 What to do with leftover yarns? You use those leftover Mason Jars and make your yarn collection multitask as decoration.
Although, it is pertinent to note that I do not have an insect problem in my apartment, and so can, without fear, allow my yarn to roam free in this manner.
There's a few things missing from this pic - firstly my tea (and I don't usually knit without it). Also, my pjs (which is my knitting uniform). Finally my boyfriend, who was kind enough to take the photo, and is long-suffering and consistently indulgent to my knitting whims. You know how they make those jokes about sports widows? Methinks he might be a knit widower.
ETA:
There's been a few questions regarding the armchair pictured above. The chair in which I sit is
this one from IKEA
. It is very comfortable, fairly durable (I've had it for a few years) but not recommended for those with mobility issues/elderly/those with arthritis, etc... One has to sort of throw your weight forward to get out of it.