© Knitscene/Harper Point Photography
It might be mid-winter, but Knitscene is brightening up our knitting with their
Spring 2015 issue
. And I've very happy to announce that I have a pattern featured in this issue!
See it on
Ravelry
.

When the call for proposals went out, and I saw that there was an entire theme dedicated to one of my favourite colours, I knew I had to submit a few ideas!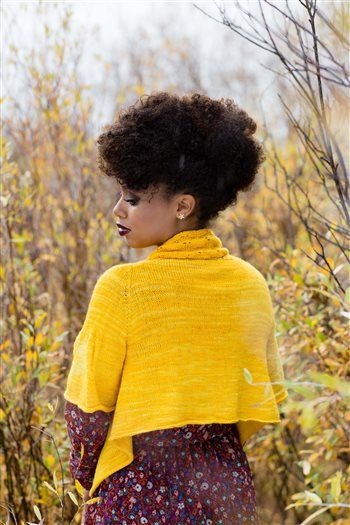 © Knitscene/Harper Point Photography
Vana grew from my love of shrugs and the Oriel Lace pattern. It's such a pretty one, with a deep repeat and well-placed increases and decreases which form little peaks. Blocking out the lace collar was so much fun!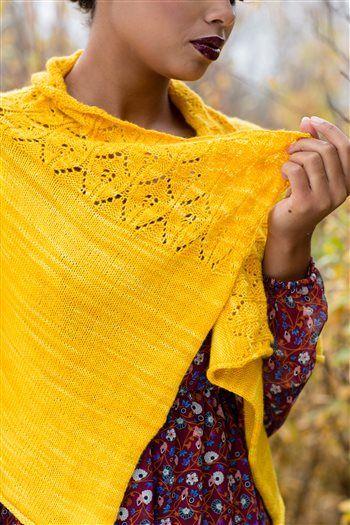 © Knitscene/Harper Point Photography
I imagined that the lace would look fantastic as a wide, draping element that reached up and around the wearer's neck, complemented by cascades of stockinette in the body.
Get in some golden yellow yarn and roll around!