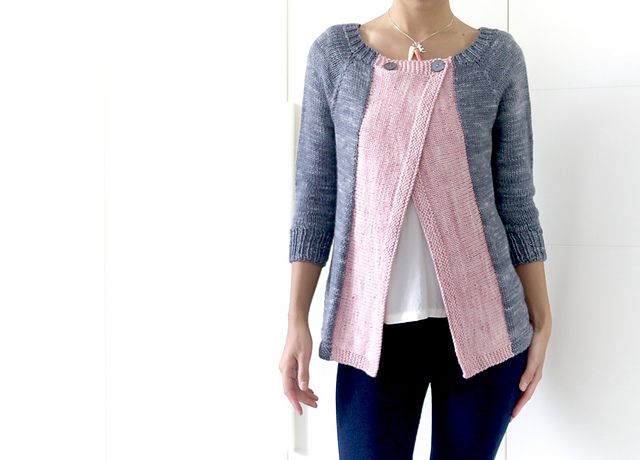 Designer: Cristina Ghirlanda
Blog:
Minimi Knit Design
Rav ID:
minimi
Some Great Designs:
minimi's Rav Designer Page
Luscious cables, beautiful texture, and bold, graphic elements are hallmarks of this designer's style.
Her
Libellula
(pictured) shows off that boldness and texture. This pattern is also seamless, easily adjustable, and a fantastically-relaxing exercise in the glories of stockinette.
The
Phase Pullover
has a very interesting shape: it's oversized everywhere except at the hip. This lends the garment a fitted look with the advantage of comfortable ease, a cozy look, and generous sleeves. Check it out: it's a look that I think is quite flattering, and unlike most sweater patterns out there.
Fiori di Cuore
shows what she can do with touches of openwork on a long sleeved sweater. I really like the sleeve details and the super deep neckline.
Delicious cables abound in the
Minimissimi Sweater Coat
. They swirl across and visually pop out of this very cozy and attractive garment, playing with length, shape, and stitches.
And just to give you a taste of her accessory design: there's the cabled loveliness of the
Polonaise Cowl
and the roving pom pomed scarf
Tintinnio
(I super love this one!).