It's safe.
These gifts have been delivered to their new homes, so I can share the pics with you.
I mentioned on the
podcast
that I'd been working on these, but had to withhold details.
And yes, even though these are the newest generation of My Little Pony, they've still got me feeling nostalgic.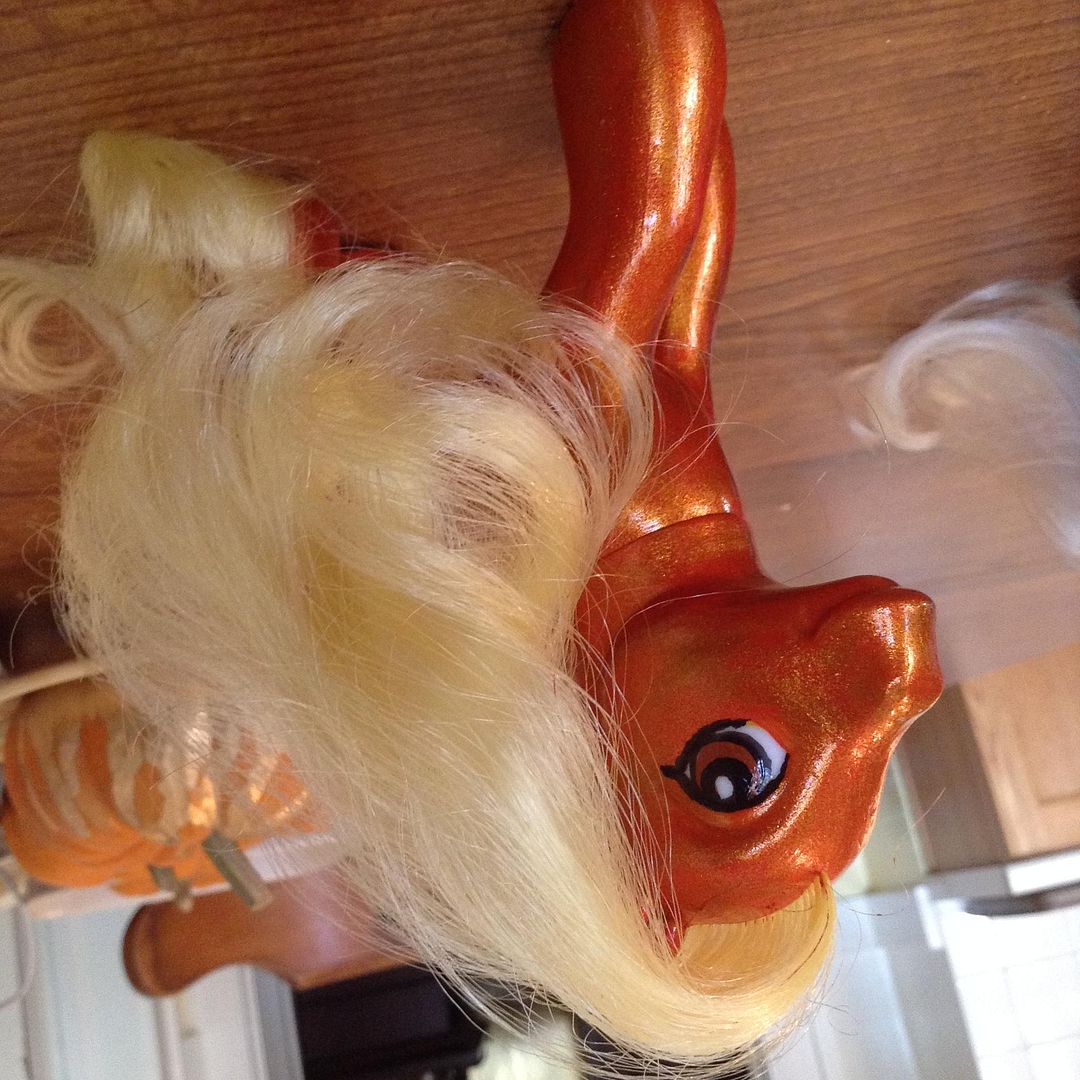 I purchased three blank ponies from Amazon; shortly afterwards, I discovered slightly cheaper avenues. Namely,
the MLP site
itself.
Anyhow, this was a whole lotta fun. I gave these to two of my best friends (those I had the
MLP nostalgically-indulgent party
with earlier this year). They take inspiration from each lady and morph them into their pony form. Favourite colours and symbols of their personalities, plus a bit of acrylic paint and a lot of nail polish brought these into being.
One thing that was too much work was dyeing their hair. I tried, I really did. I googled around to no avail. The only options that came up were ones that were incredible time-intensive, and out of my pony-modding league.
So I just tried a bit of food colouring on the orange one. It slightly tinted her mane and tail.
And since I had a very limited food-colouring palette at my disposal, I chose to leave the blue pony's hair white. I like it! I think it works.