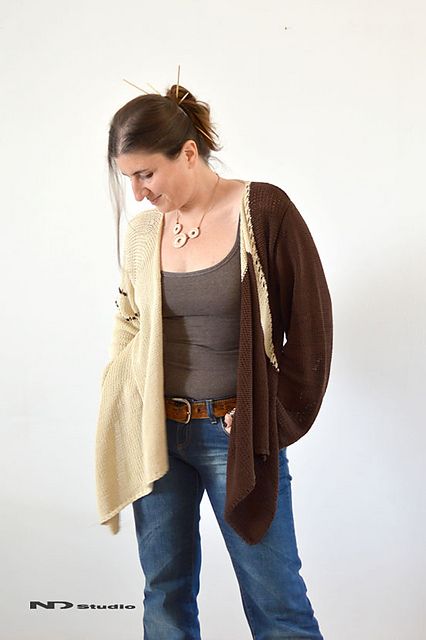 Designer: Nunzia Diglio
Blog:
ND Studio
Rav ID:
NDStudio
Some Great Designs:
NDStudio's Rav Designer Page
NDStudio does the knitted/crocheted bag like an art form. Leather straps, rivets, clasps; a variety of shapes, sizes and textures that are appealing as project as well as finished items.
In particular, check out
Minturno
,
Passion
, and
Bauletto Cross
.
But if bags aren't your thing, there's still so much to see in her design portfolio!
Vaniglia e Cannella
(pictured) is a dual-coloured cardigan that's relaxed and fluid, shaped with short rows, and able to be worn in multiple ways.
Bat
is a jacket/poncho that features some fantastic texture and a layered, cozy feel.
And
Hippy
is a free crocheted shawl, with some fantastically generous fringe!