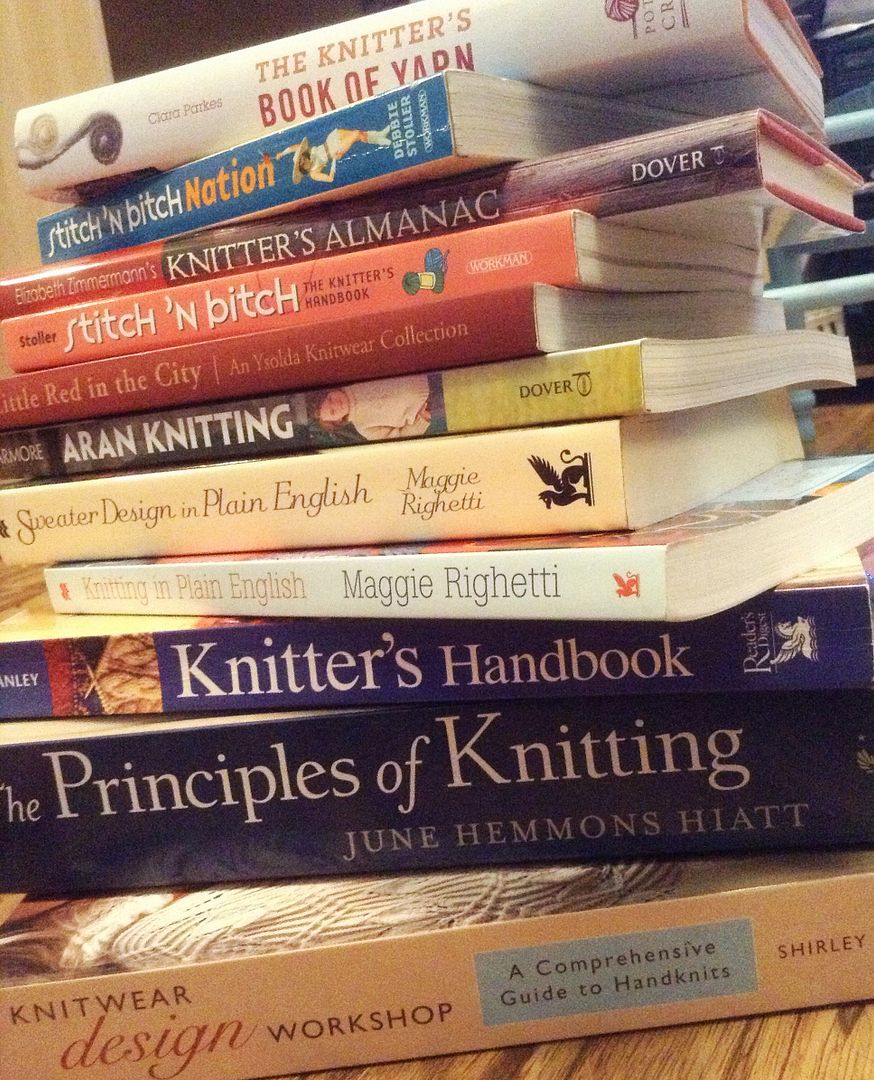 I love books.
And knitting books, especially.
I learned to knit from Stitch n' Bitch, expanded my skills with the Principles of Knitting, began to understand more about yarn from Clara Parkes, and delighted over the fantastic combination of techniques and patterns with Little Red in the City.
Staring at my dangerously overloaded bookshelf last week gave me a light bulb moment: I'd LOVE to read these books (again, in some cases, and for the first time in others). I know I get more things done to a deadline, and would love to have company to talk about these must-have gems with.
So this post has a couple questions:
1) Would you be interested in joining a Knitting Book Read-Along?
2) What would you say are some must-have knitting books?