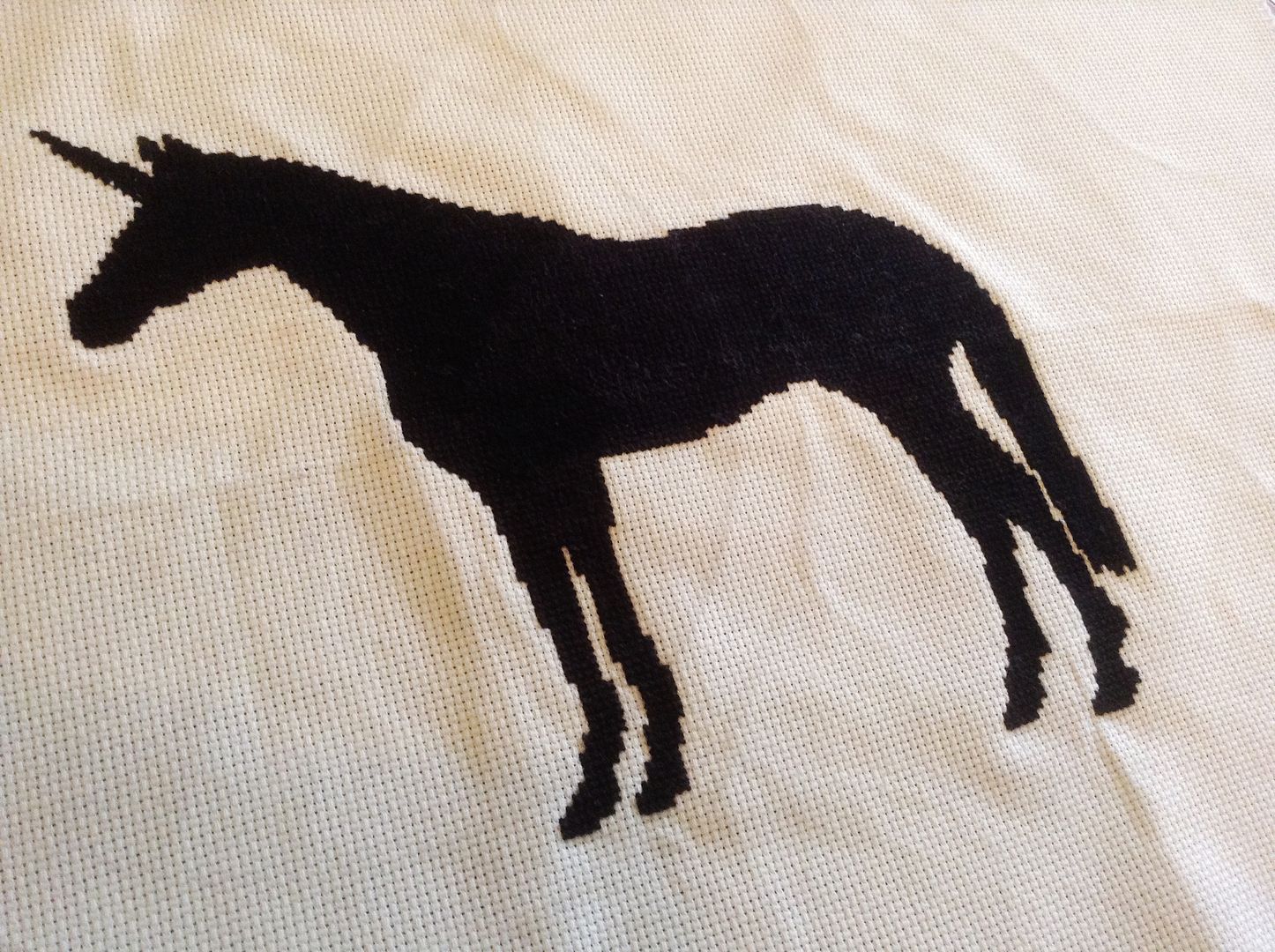 An entirely pleasant project, this cross stitch has been a little crafty vacation from knitting for my wrists
1
. I got him from
this book
. You should get it. It's very cool.
As you can see:
I didn't follow instructions and take it out of the hoop when not stitching. It now has perma-hoop-lines.
While I thought black thread is black thread, that appears to not be the case. You might be able to spot some slightly less black than the surrounding black. Yep. He's a unicorn-of-a-different-colour.
It's big! And I think that unicorn looks lonely all by himself there.
I'm undecided as to what to do with him next. Framed? Sewn into a blanket or pillow or something? Maybe add something interesting, funny, or even scandalous? Not sure. But I
am
sure that I love cross stitch. And all my friends should beware: there may be some cross stitchy gifts in your future!
____________
1 Now, don't think that I don't like knitting, and need a vacation from it! I love it, and perhaps too much. A few years ago I did some marathon knitting and strained my wrist. I've now got a RSI there, and a ganglion cyst. Nothing horrible! It's just that I have to watch how much I knit in one sitting, and then in one week. Take it easy, and I can knit for years to come!