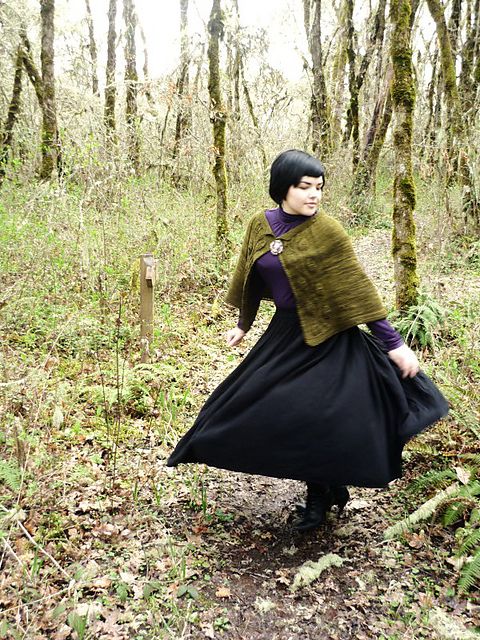 Designer: Sydney Crabaugh
Blog:
Squidney Knits
Rav ID:
SquidneyKnits
Some Great Designs:
SquidneyKnits' Rav Designer Page
I'm excited to write about this designer for a bunch of reasons, not the least of which is this awesome pattern photo! How autumn is that!
The
Leaves of Grass Capelet
looks so cozy and perfect for this time of year. Another great thing about it is the fun it conveys; fun that can be seen in all her work.
Looking for a nice, small, quick project for your handspun? Check out
Long Neck
.
How about a neat take on the fingerless mitt?
Sideways
showcases variegated or tone-on-tone yarn wonderfully.
And, if you're heading out for a autumn border crossing, don't forget your
Going Global - Passport Holder
. A cute little buttoned lace pouch will keep your passport good and cozy!
Can't wait to see what SquidneyKnits designs next!