Today's my 30th birthday.
I had a party this past weekend, and I thought it might be fun to share in photos.
First, the invites and map.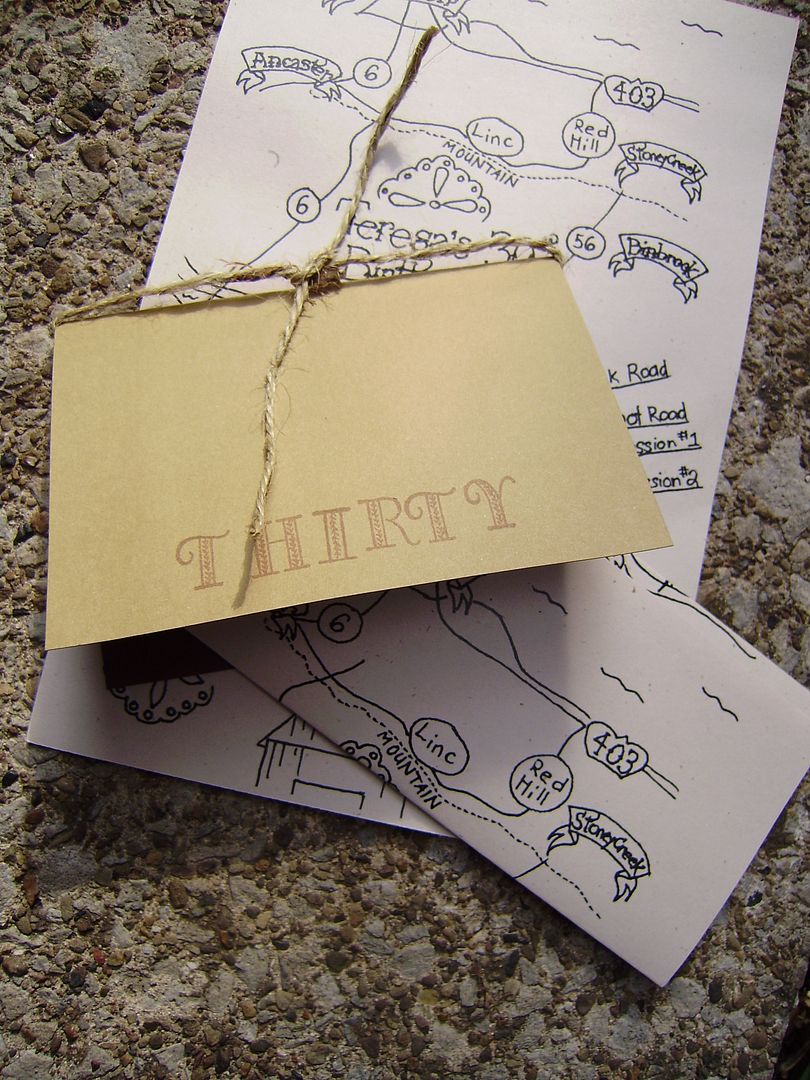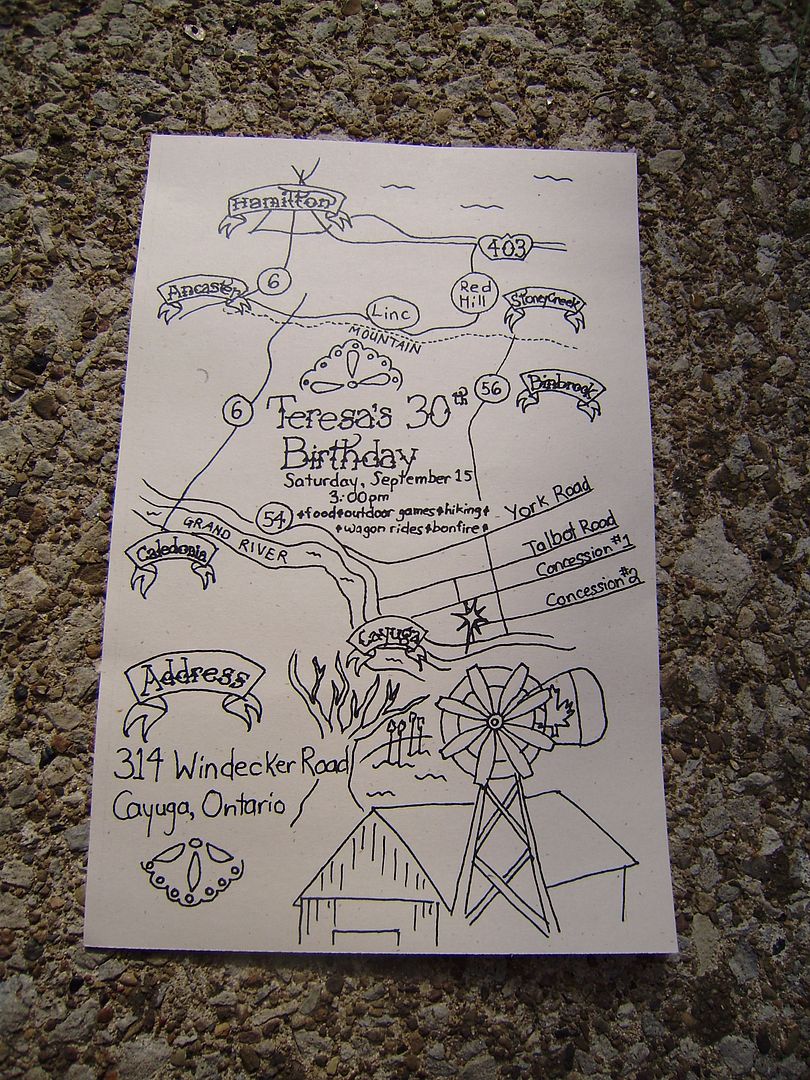 Me, sporting some beautiful handknit socks from an awesome friend.
Oh yeah, that's a BOUNCY CASTLE peeps. Bouncy castle.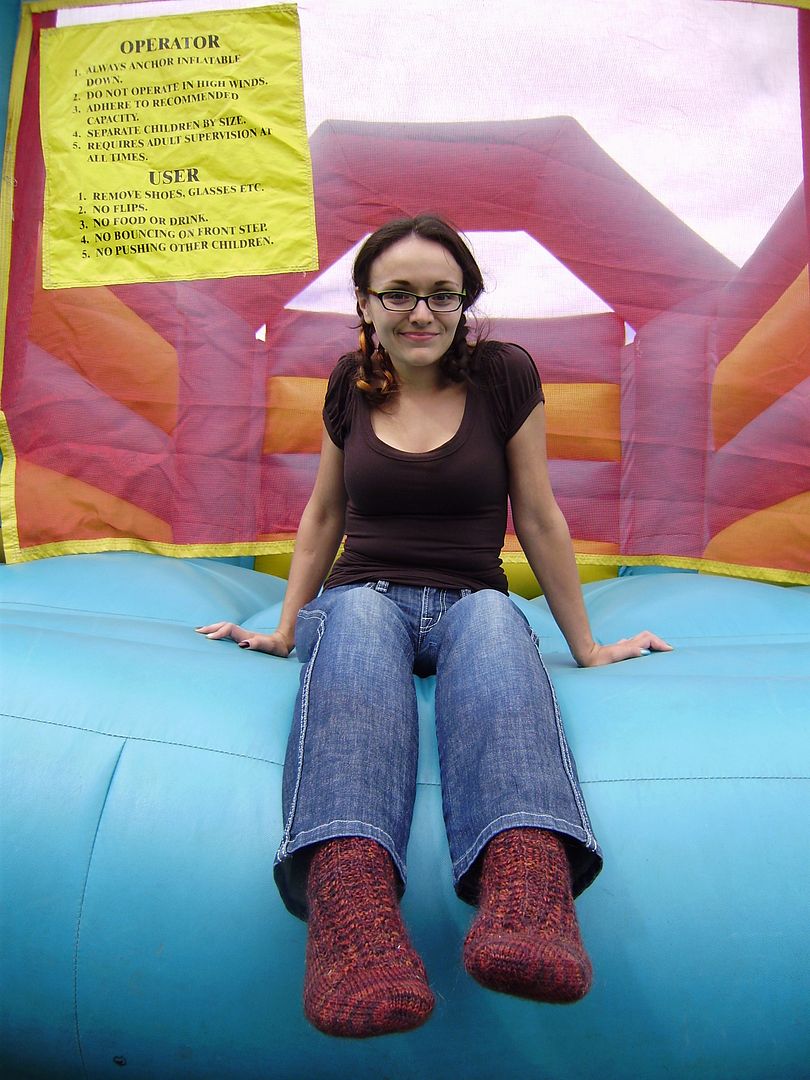 The tent, all decked out in banners and flowers.
Building a fire pit
Ellie dog got in on the party action too.
Here you see her, searching for scraps under table.
Kite flying. Goldfish in the sky.
Cake!
The farm looks creepy at night!
Bonfire delight. There were s'mores to be had, and roasted apples to be consumed.