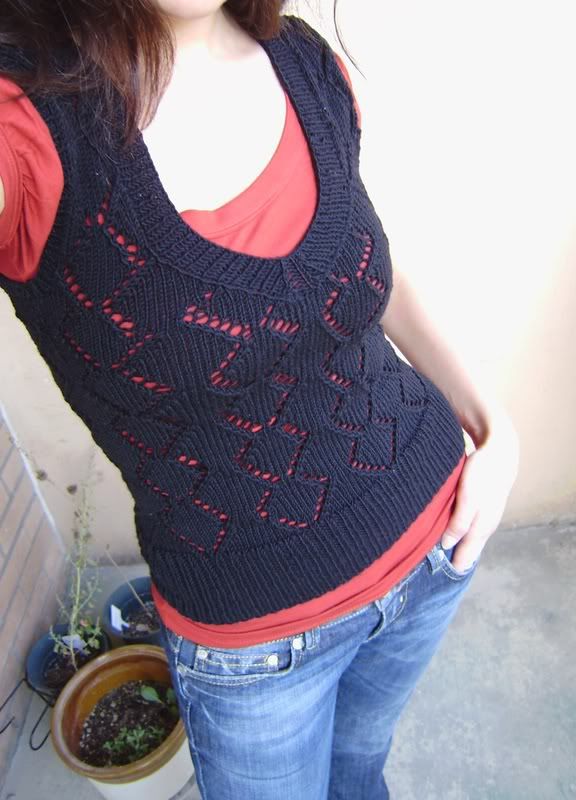 Just a quick post today.
Wanted to let you know, thanks to the generous efforts of the Raveler isa1950,
Sexy Vesty
is now available in Italian!
Just click on the link, takes you to the pattern page.
Also:
Thanks to everyone who weighed in on the colour conundrum on the last post.
Seems like I might have made the wrong choice: the pink Isadora is the clear favourite!