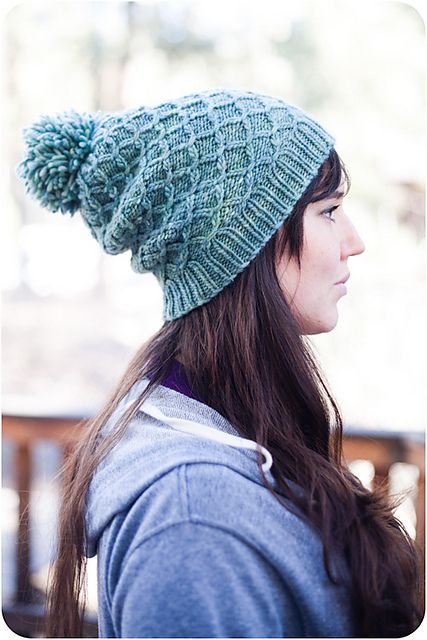 Designer: Elisa McLaughlin
Blog:
elisa mclaughlin designs
Rav ID:
elisajoy
Some Great Designs:
elisajoy's Rav Designer Page
With a great selection of hats/head accessories, this week's designer has patterns that make a great transition from chilly wintery winds to crisp, springtime mornings.
First, I'll show you the wintery stuff.
The picture is of the very pretty
Reversible Smocked Hat
. I'm keen on it for a few reasons: one of which is the reversibility. I love the just-the-right-amount of slouch, and I've been known to squeal in delight at pom poms. I'm a simple being, sometimes.
The
Amazon Stripe Beanie
is a really cool, unique-looking hat. With a nifty cinched part, and simple lines of ridges, the texture just pounces on you. This makes for a great March/April hat.
Lastly, I'll point you to the
Parisian Twist Headband
. This ear warmer is simply elegant: a nice wrap-over twist makes an easy-level project look technically tricky, and gives you a fantastic accessory that can carry you from winter to spring.