As you may have noticed, I've been tooling around with the look of the blog.
This is still something of a work in progress, so don't be surprised if it's changed up a bit soon.
I'd also like to hear what you think of the new look!
I really dig yellow, and it's awfully appropriate (canaries and all), but am trying to decide on
juuuust
the right shade of it.
There's also the new logo I've designed.
I was inspired by this adorable photo of my great little guy Butters, lo those many years ago.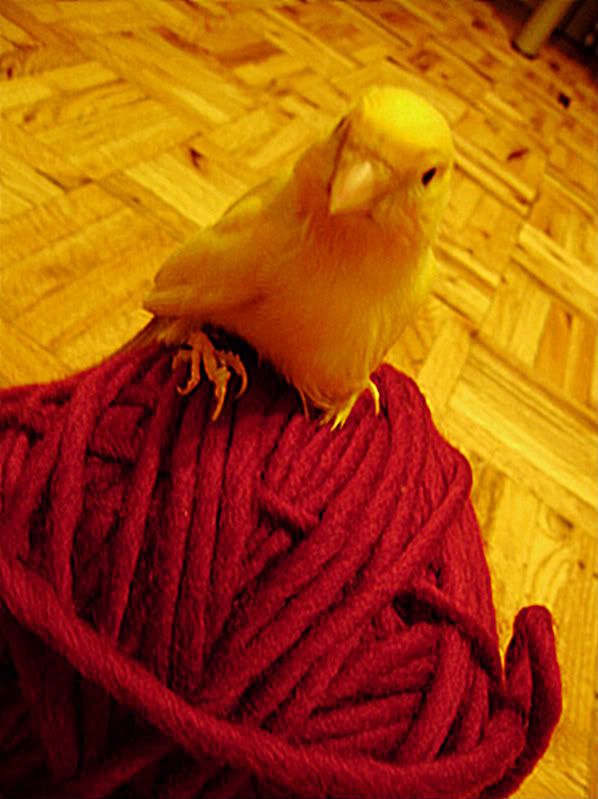 Finally, I've set up a shiny, new email address (mostly because gmail is just so functional!)
You can now reach me at gmail here:
canaryknitsdesigns
.