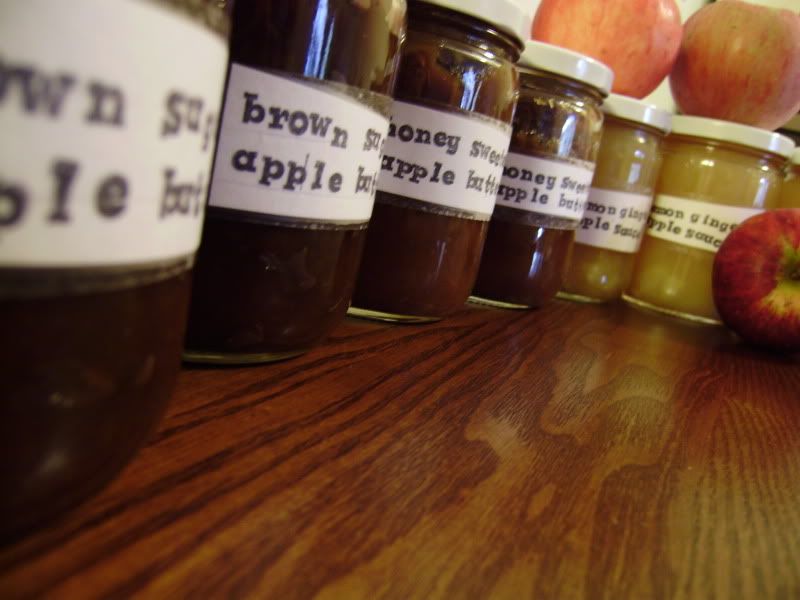 Being autumn, the many lovely apples growing happily on my dad's farm are ripe and ready to be plucked from the nefarious clutches of various voracious birds and critters and delivered to my now very sweet smelling kitchen.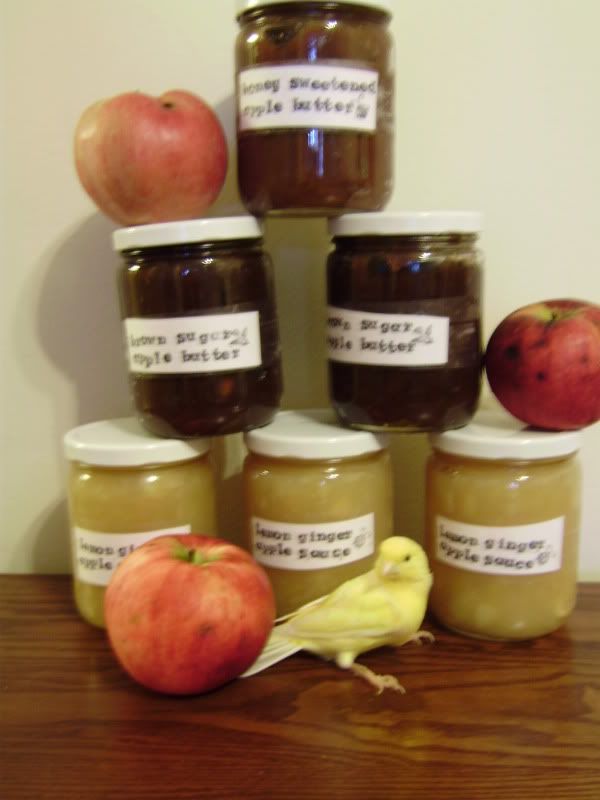 The wonder that is Ravelry gave me a hankering for apple butter, and so I whipped up a few jars of that, along with some applesauce (well, much applesauce. So much that I need to invent ways to use it. Any good applesauce recipes?)
Here I play with a selection of the jarred purée, accompanied by a few apples and my wee Butters.