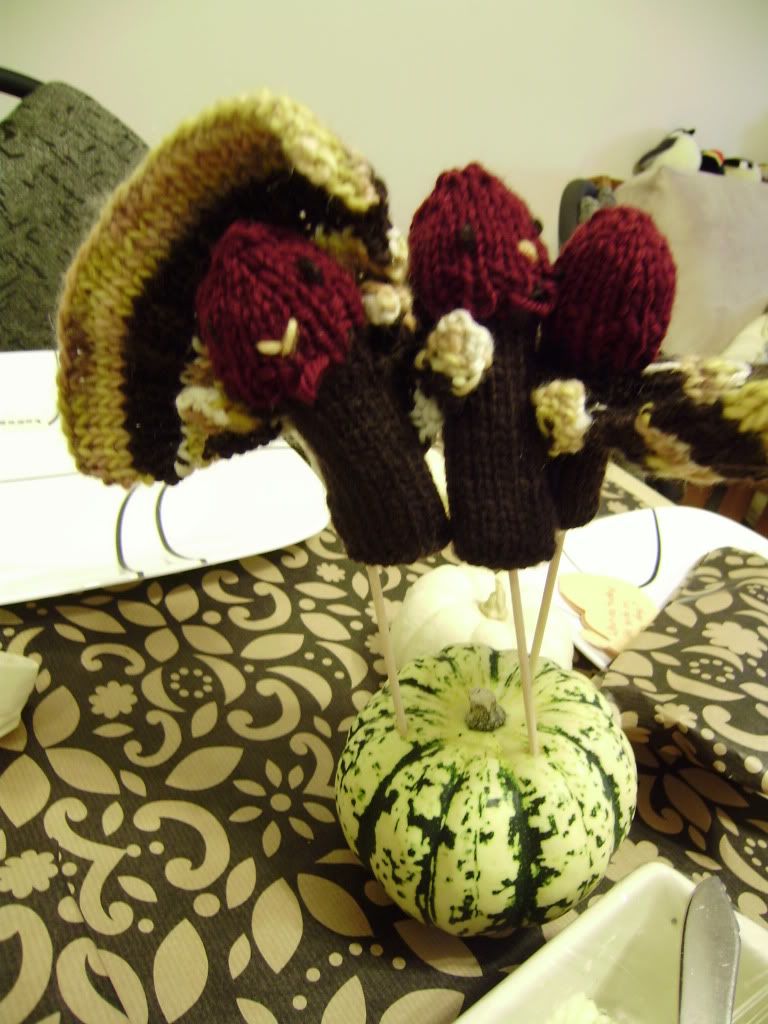 Thanksgiving happily brings me excuses to knit and bake.
Here you see three of six happy and adorable turkey dudes I knit up for the family dinner I've just had tonight. You can find the pattern
here
on Team Knit's blog. I wanted them to join us on the table, and so stuck them on small sticks and jammed those into pretty squashes.
Hope your weekend, whether holiday or no, was frantastic.