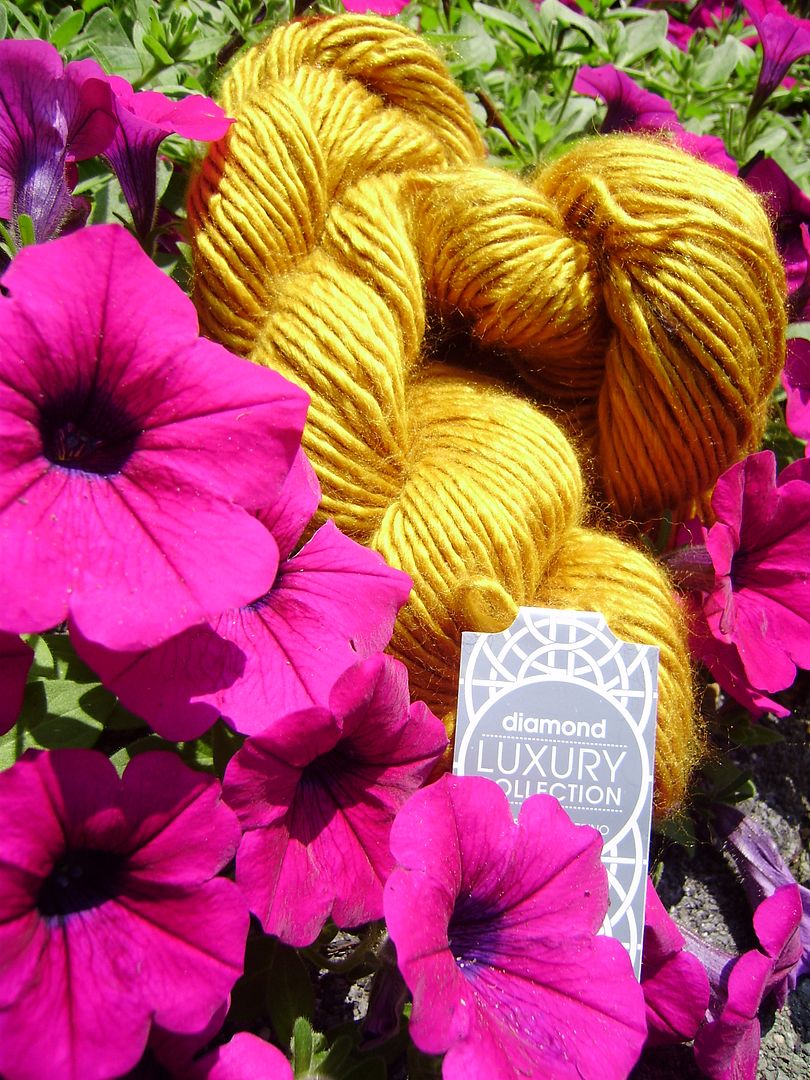 Ahh, July.
Your powerful sunshine is perfect for showing off the latest of my stash enhancements.
This time, though, it was a gift!
Not only did I get the pleasure of cat-sitting for a friend (her two very sweet wee felines), I received a surprise pair of perfectly golden hanks of yarn!
Hmmm, what will they become?
This month of Julius and its practically hellish heat has melted my knitbrains, and I'm left with only a vague idea of what it's like to need to wear knitted garments.
And an even vaguer idea of what sort of pattern will do this yarn justice!
Any suggestions?