Here's that post #500!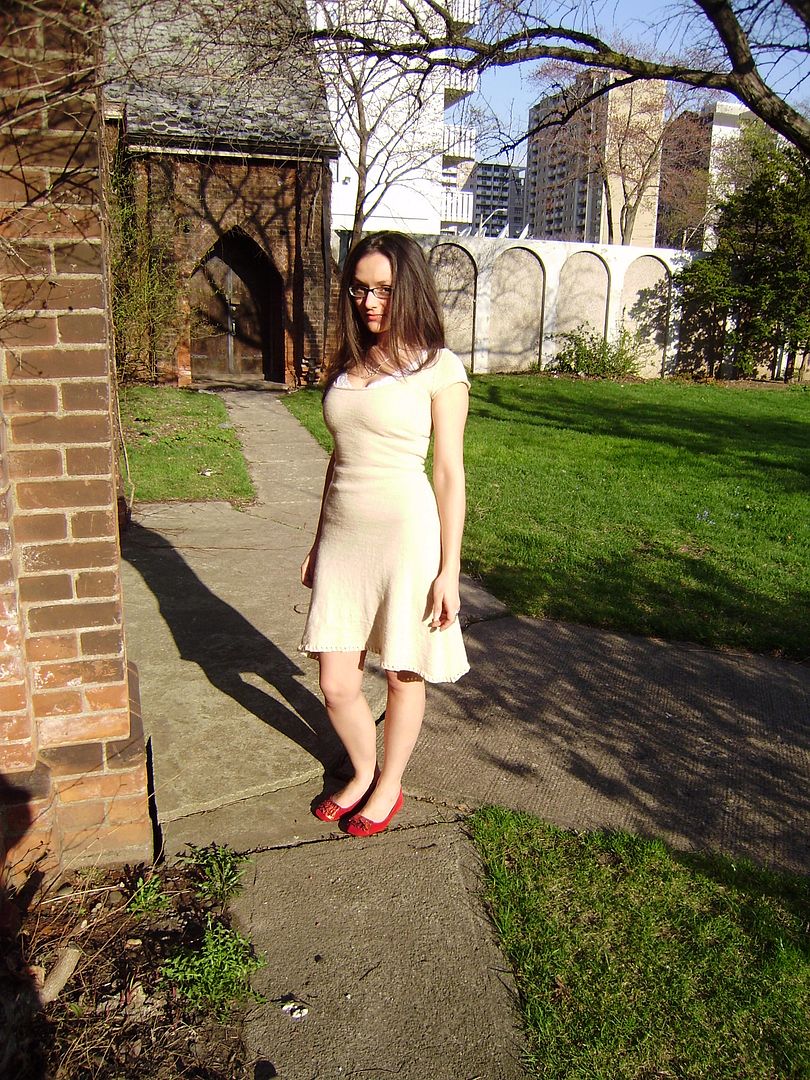 Pattern: Chauntecler
Yarn: Knit Picks Palette, in Oyster Heather (7 balls)
This is a call out for any and all interested in lending a hand.
I'd like to offer this pattern for sale - but in order to do that, I'd appreciate a few generous test knitters!
You can check out the deets
here
on the Rav group.
Please message me there with your info if you'd like to be a tester, and if you have any questions at all.
I had a lot of fun designing this dress.
It's my first attempt at such a garment - and I'm really rather pleased!
As noted in
earlier posts
, I enjoy me my Knit Picks
Palette
.
And truly, it was no easy task choosing which colour I'd knit with. I was rather tempted by Serrano, Pimento and Tumeric, but in the end settled on Oyster Heather.
Chauntecler has a top-down, mainly-in-the-round construction, with most of the visual interest focussed on the back lace panels. I tried to keep all other aspects of the design simple, so as not to compete with the skirt details.
I was inspired by the beautiful plumage of some fancy roosters - hence the Chauntecler name. Jealous of their lovely, extravagant feathers, I wanted to create a tail of my own.
In yarn.
On a dress.
And, with the prodigious amounts of fun that I had creating this knit, I can certainly say that there will be more dresses in my designing future!