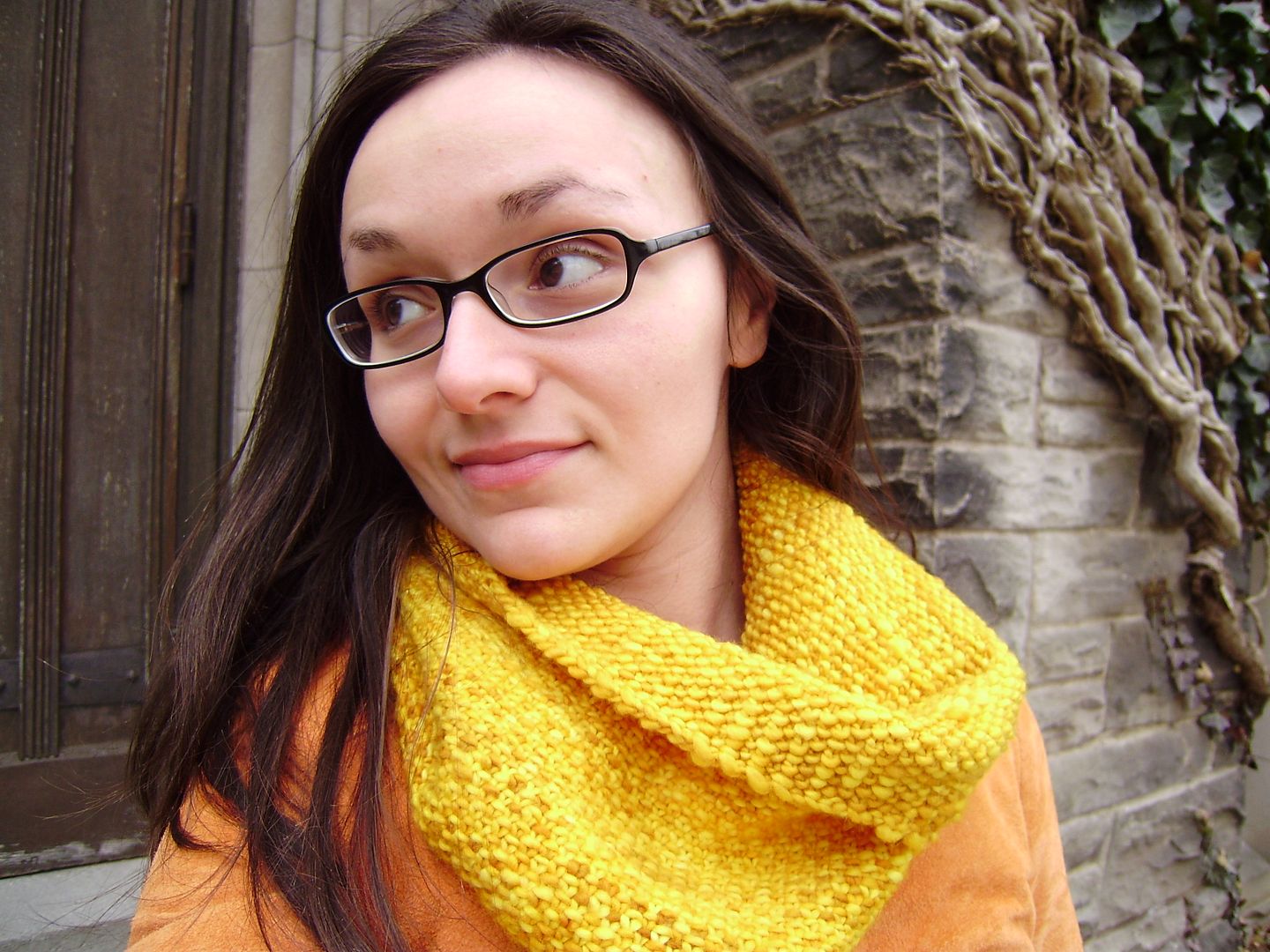 Pattern: (hmmm, I think I'll call it) Zen Linen
Yarn: Zen Yarn Garden Pelusa in 14Kt
225 yrds
Want a real easy peasy and incredibly functional one skein knit?
I think I cast on something like 121 sts (had to be an odd number for the stitch pattern) to circs, and worked in linen stitch until I had no more yarn.
Linen Stitch:
Any odd number of stitches
Row 1:
k1, *sl1 wyif, k1; rep from *
Row 2:
k1, p1, *sl1 wyib, p1; rep from *, end k1
This beautiful hank was just hanging around, sitting tauntingly on my desk for months. I'm very glad it's become this simple cowl - it's seen a lot of use in the past few weeks, and was perfect for the overcast and slightly breezy weather we've had today.