Happy December Holidays to Everyone!
This month hasn't brought me my Christmassy weather,
1
but my oven has certainly been delivering results.
I've had something of a cookie factory going on here for the past couple weeks, and it'll continue to chug along for a week or so more. This is how I'm accounting for the lack of original knitted-related content.
I thought I'd try a bunch of new-to-me recipes this year - my favourite so far are the "White Chocolate Dream" cookies, a tasty collision of oranges and white chocolate chips. Yummers.
Quick poll
: if presented with a cookie that had chocolate-covered coffee beans in it, would you be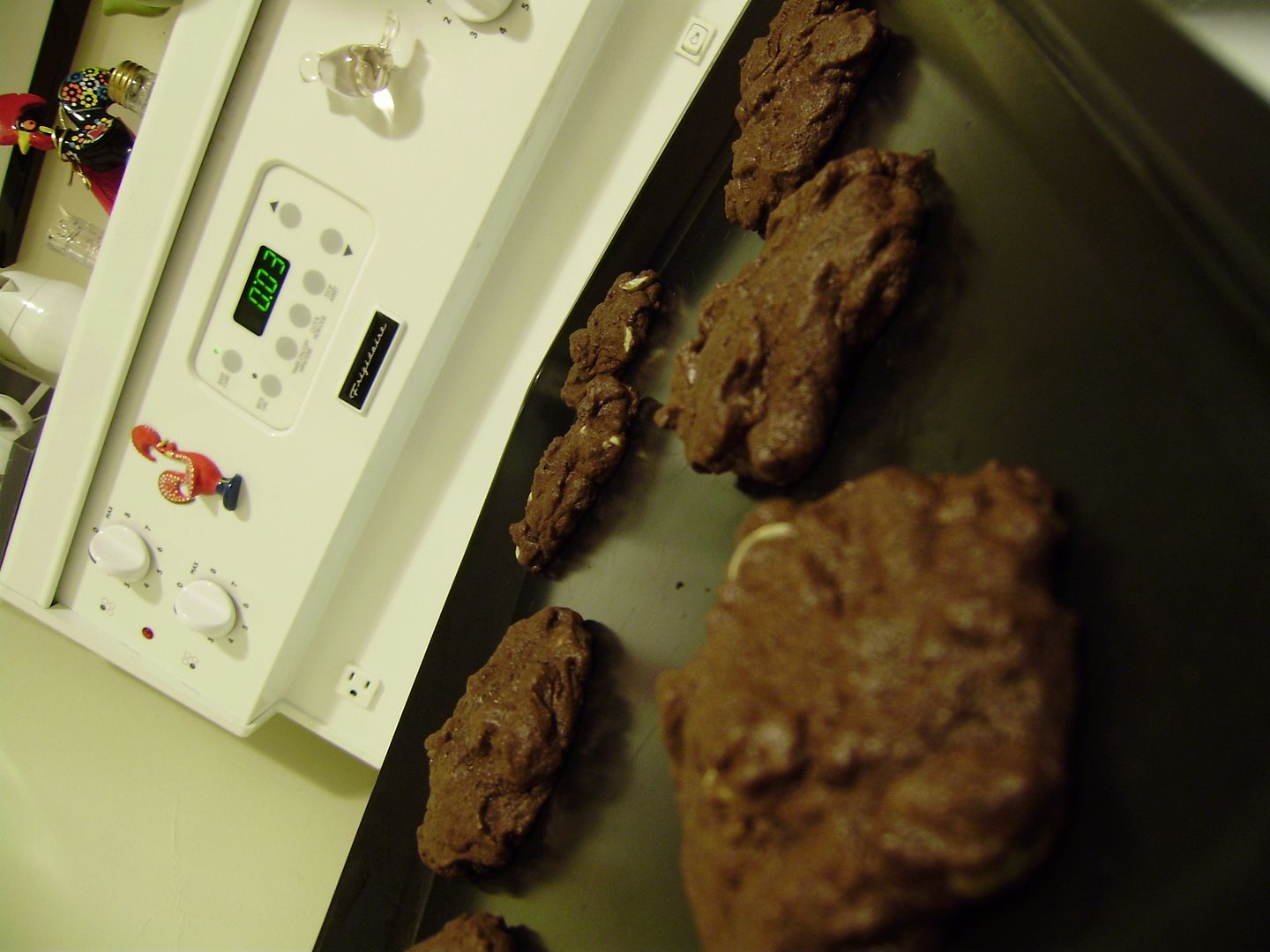 a) happy and gobble it up directly!
b) politely accept said cookie but nibble around the coffee beans
c) have a mini tongue-revolt in your mouth at the thought of ingesting such a bitter "treat", and turn down said cookie (with all due formality and politeness, of course.)
I've made me some of them this year; I think they're quite fantastic and a little "sophisticated" (if a cookie can be said to be so). My concern is that many people won't really be a chuffed as I am about it, and my impulse is to warn every cookie-recipient that they may be biting into a coffee bean sometime in their near future.
1
Incidentally, if there's any Houston area readers, I'd much appreciate if you'd send your snow this way. I understand this precipitation has lost its way and in a rather unusual move migrated to the southern US.