After some
soul stealing
interesting adventures through Toronto traffic and back, I'm happy and thoroughly prepared to share some purty pics of my home-takings from a day well spent with yarn and a convention centre full of knitters.
Handmaiden - Casbah
Three of these sweeties came home with me.
What they will become is still a mystery, but I actually gasped when I saw its colour (which is scandalously done no justice in this photograph).
Indigo Moon - Lace Weight "Autumn Gold"
One lovely hank will become something lovely and lacey.
A choice from the
aforeposted post
re: purty shawls.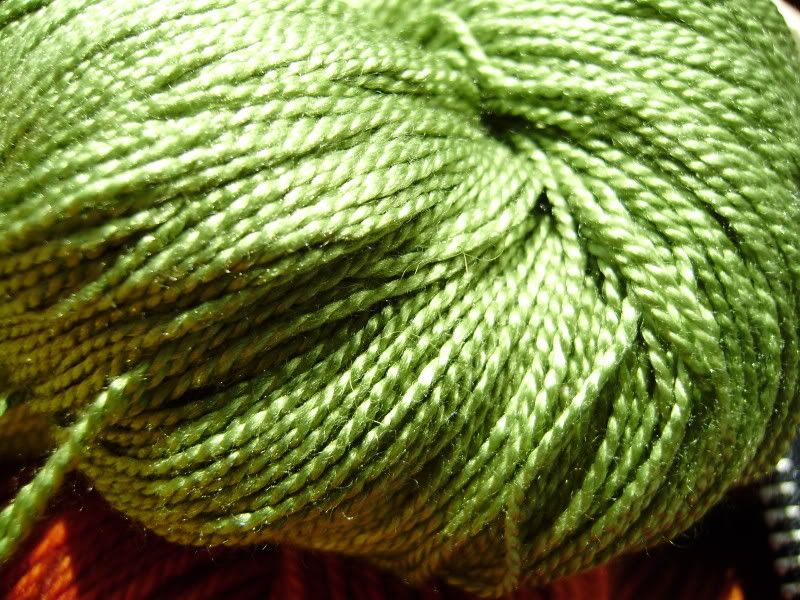 Indigo Moon - Sport Weight "Peridot"
And this single hank o' loveliness in apple happytimes will be (most likely) yet another selection from the above linked grand selection of necessary lace.
And to end the night off perfectly, it's now thunderstorming!