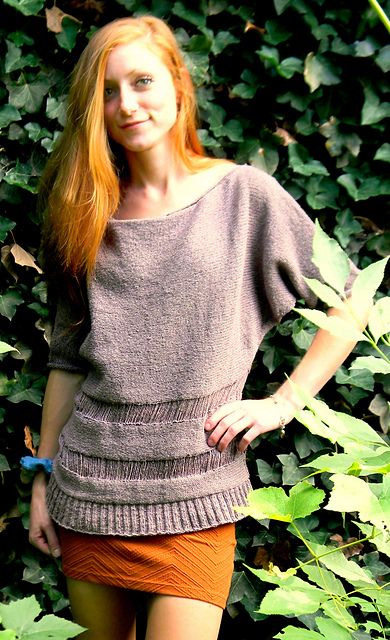 Designer: Holly Priestley
Blog:
Sillylittlelady's Space
Rav ID:
sillylittlelady
Some Great Designs:
sillylittlelady's Rav Designer Page
It's the waning days of winter.
We're all keen for some spring, some lightness, and some fun
This week's designer delivers!
I think all her patterns have this sense of lightness and fun.
(also, I think she's pretty cool: her fave colour is yellow, she likes good wine and cheese, and loves dogs! We would totally get along great! Anyway, on to the patterns!)
The pictured
Dropped Stitch Pullover
shows you just what I mean. Great for the spring, this lightweight knit has airy dropped stitches and loose, comfortable design.
For incredible fun? Check out
Bearded Viking Helmet
. It's just as it sounds, and looks even cooler. I think next year I'm a Viking for Halloween!
The
Compass Rose Stole
is a lovely rectangular stole, suitable for beginners, but with just enough lace detail to keep you interested in your knit. I love the photo on the pattern page of the
shadow
of the stole. Very pretty.
Sunny Grey Skies
is another pretty, very wearable knit. A half-circle shawl with nice lace edging, this piece is very attractive for the upcoming, increasingly warmer months.
Finally, here's
Twisted
, a cute and fun cabled, pom-pomed earflap hat.