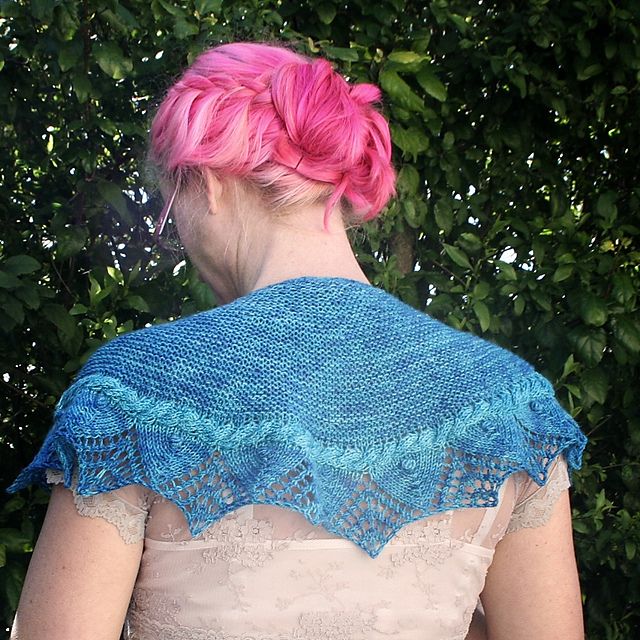 Designer: Sally Cameron
Blog:
Pink Hair Girl
Rav ID:
pinkhairgirl
Some Great Designs:
pinkhairgirl's Rav Designer Page
"Designing is often about story telling to me."
I love this quote from our indie designer this week, pinkhairgirl.
A very talented knitter from South Africa, she has a nice variety of patterns, including the pretty
Guardian Angel
. A comfy shawl that utilizes garter stitch, cables and lace. The elements are balanced perfectly to create this very knittable knit!
I LOVE
Little Nutbrown Hare
. Since I suppose I should be acting (and dressing) like a fully fledged adult, I
shouldn't
be wishing this came in adult size. I'm a little jealous of all those little wee babies running around with this absolutely adorable hat on! Really, check it out. Tell me you don't have part of you that wants that hat for YOU!
Inspired by Game of Thrones, the
Winter is Coming Shaw
is a fascinating exercise in designer inspiration. If you check out the pattern page on ravelry, you'll see how each section of the shawl is influenced by the series from the Wall to Dragon Scales to Icicles.
Finally, I'd like to point out pinkhairgirl's
Baby Jar Pin Cushion
. It's a simple, cute little knitted pin cushion to sit atop a baby food jar.