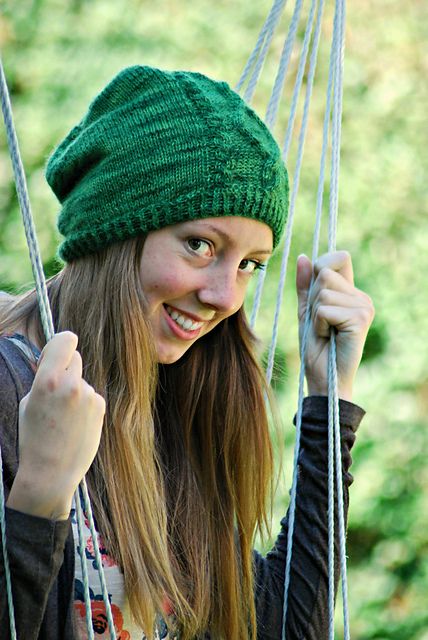 Designer: Katja Ottosson
Blog:
Woolly World Knits
Rav ID:
Kutja
Some Great Designs:
Kutja's Rav Designer Page
Beautifully photographed and filled with wonderful designs, Kutja's blog is a fantastic place to visit on a breezy October afternoon.
(I particularly like
this post
about the importance of blocking).
It gets me in the knittin mood, especially when I'm greeted with patterns like
Arya
(pictured).
Smocked Sheaf Beret
might be my favourite pattern she's yet published. While it might be a simple beret, it has a fantastic texture that puts a spin on this traditional autumnal hat.
There's also a pair of fingerless mitts she's published:
Canella
. A simple cable runs up these mitts and makes for an easy, quick knit, the perfect sort of thing for a last-minute gift!
When I asked Kutja about being featured as an indie designer, she said:
"I'm working on a couple of new designs over the next period, which I'm very exited about. :)"
Me too!
Since then, she's published
Webby
, a slouchy hat, and
Avena
, a pair of extra long cabled mitts.
Looking forward to her next designs!