I know, I know. It's a narrow segment of the general population that actually enjoys looking at vacation photographs.
I believe the diplomatic word to use is "regaled". You've been, "regaled" with some stranger's boring vacay photogs.
I'm sad to say, I'm remarkably just like everyone else; I want to regale you with my photos.
And, in a multi-post series, no less!
Herein you see my sampling from Paris.
It's difficult to pick a place to begin in the photography inundation!
I'll try to keep it to my favourite spots and images.
The one above was taken in the gardens surrounding the
Musée de Cluny
.
My favourite museum in Paris. That's right, favourite.
Above: the Unicorn Tapestry room in the
Musée de Cluny
. I used the nifty
Photosynth
app on me iphone to capture this panorama.
Above: just because it's adorable! The audio tour icon on some of the labels in the
Musée de Cluny
is a unicorn wearing headphones.
Sweet.
Above: exterior of
Musée de Cluny
. Crenulations! Oh, be still my heart.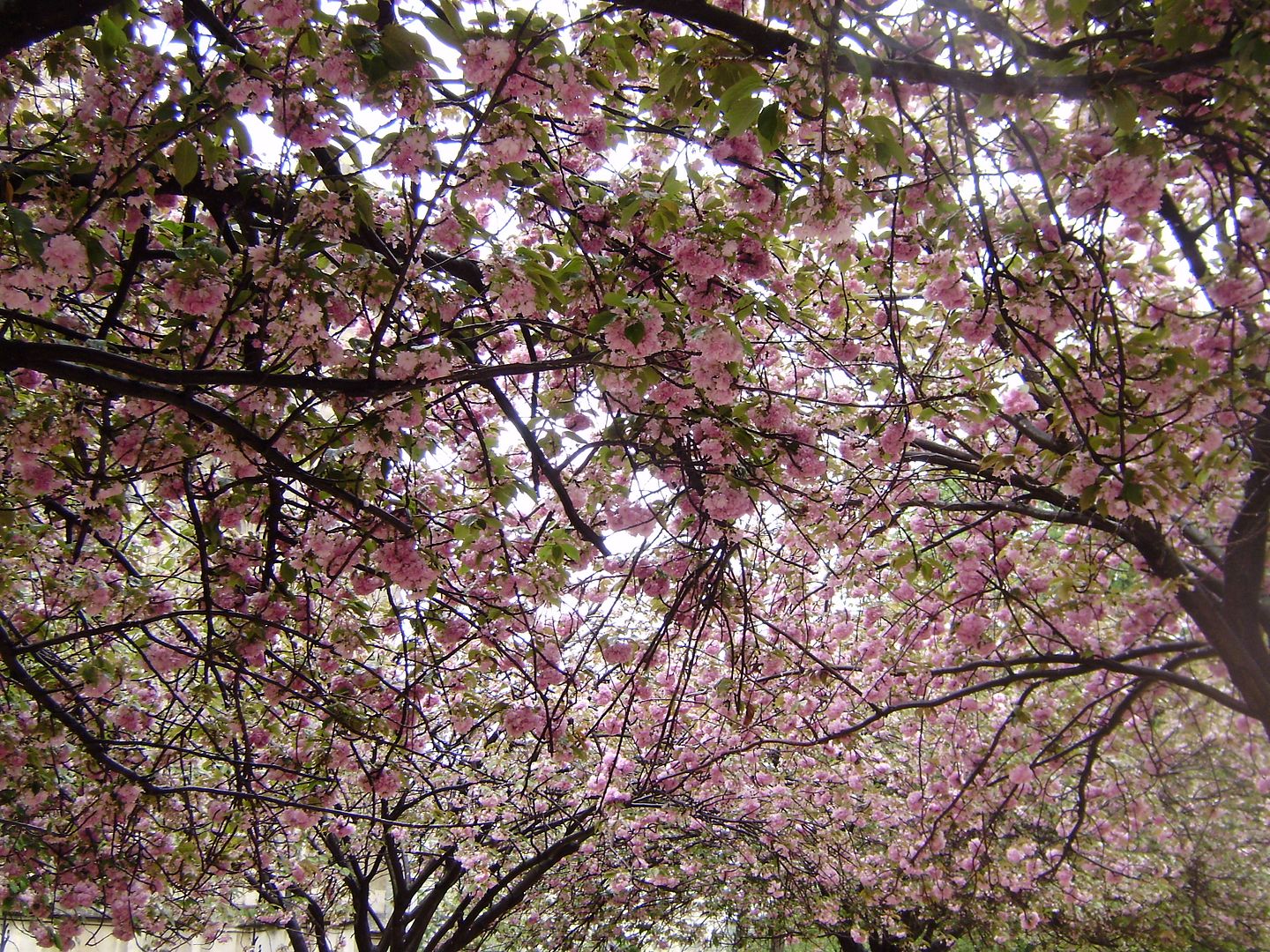 Above: seems like I came to Paris at just the right time! Full of beautiful tulips and flowering trees. Here's a sampling from alongside Notre Dame.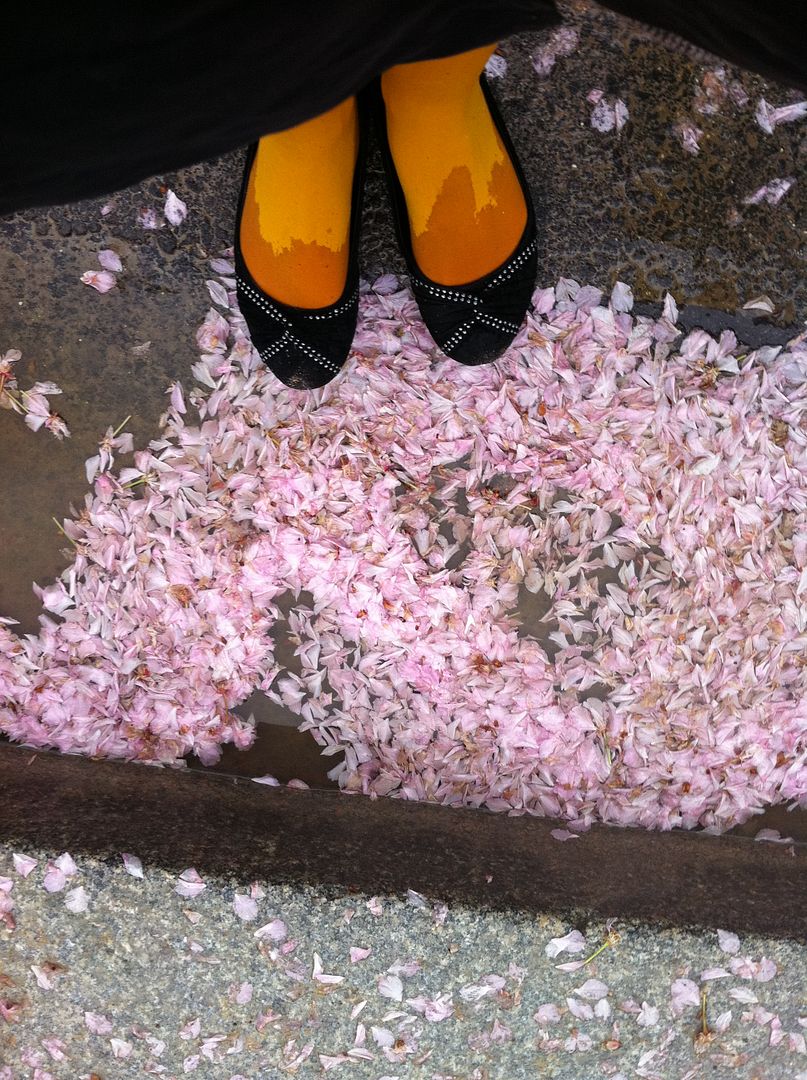 Above: witness wet wet feet. I think I should thank the rain for making Paris' flowers so lovely and grass so green.
Park bench nearto Notre Dame.
Meeting of the birds.
Notre Dame itself! You won't be surprised when I tell you I have nearly 100 pictures of the place. It was difficult to find a pic where I wasn't grinning inanely.
We got to ascend to the (almost) tippy top of the cathedral. Made friends with some gargoyles and got me some cloudy-sky pictures of the Eiffel tower.
Guess who this gargoyle reminded me of?
Above and below: while it might have made my hair a damp mess, the rainy drizzle that followed us along the quay certainly made for some pretty photo opportunities.
Pretty Metro. Ah, even the public transit is lovely.
Thanks Paris, how am I supposed to return to the real world now?
One of my favourite things evar is stained glass windows.
So you better believe I made me a stop in Sainte Chapelle.
Half of it was under repairs, but even blotting out so much of the walls with scaffolding won't hold back the shining, radiant, gem-like glory of the place.
With only three days in Paris, you've got to make some sight-seeing choices.
While I did not actually go to the Eiffel tower, I took a chilly and wonderful nighttime river cruise right along past it.
The
Arènes de Lutèce
. A Roman ampitheatre, now a park, right smack dab in the midst of Paris.
I actually got wifi here.
Fab.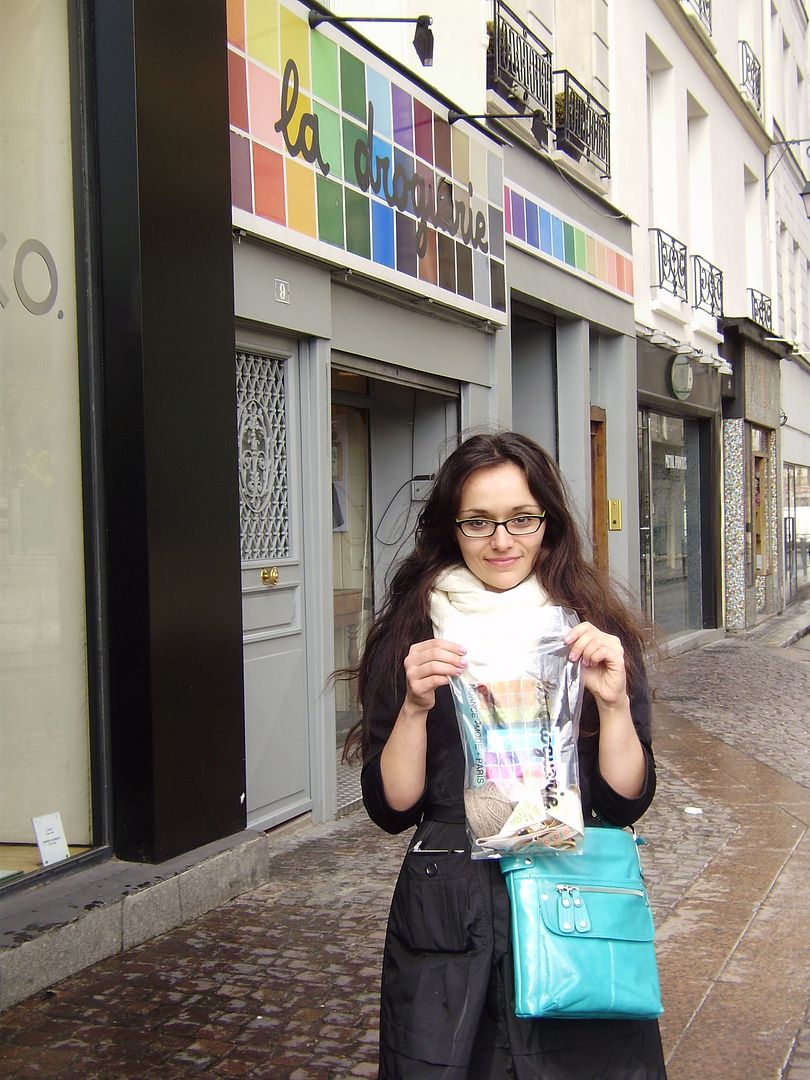 Ahhh, you know I had to satisfy my yarnny inclinations! Here's me with my spoils from
La Droguerie
. It's so much awesomer than you can even believe. Yarn and beads and haberdashery to the rafters.
I was a bit shy to take many photos inside the shop. It was quite busy when I arrived, and I didn't want to put anyone off by randomly click click clicking away.
Below, you'll see a shot of some of the beads on offer.
Dude, you know I couldn't write a post about Paris and NOT include some luscious photos of food! Above and below: two different bakeries, window displays to make you want to forget all you know about health and what you *should* and *shouldn't* be putting into your body.
I totally had some
macarons
.
Regaling complete!
If this hasn't soured you yet, I've still got two more cities to gush about.
Photographically.
Check back in a couple days for Berlin.