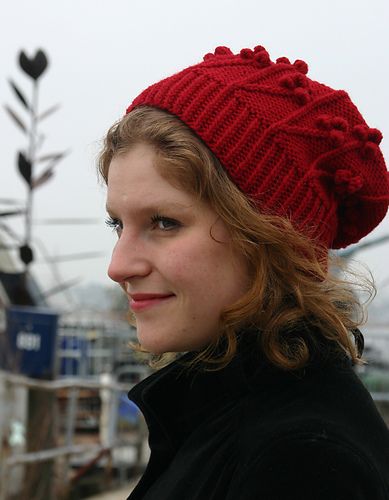 Designer: Janneke
Blog:
nog even nadenken
Rav ID:
bloemenjansje
Some Great Designs:
bloemenjansje's Rav Designer Page
It's a shame bloemenjansje only has three patterns posted - I'm intrigued by her diverse style.
First I'll point you to her
Natalya Hat
(pictured). This lovely piece makes great use of a bobbled cable pattern for a striking and stylish winter accessory.
Then there's her very cool
Intrepid
gloves. This piece has colourwork, flared cuffs, varying texture and picot edging. I really love her tendency towards a "medival style" in this garment.
Finally there's the whimsy that is
Odobenoplasty
. This piece (which you've gotta see, btw!) defies gravity with its grand walrus-like tusks. I'm sure you'd not complain of the cold with this knit on!