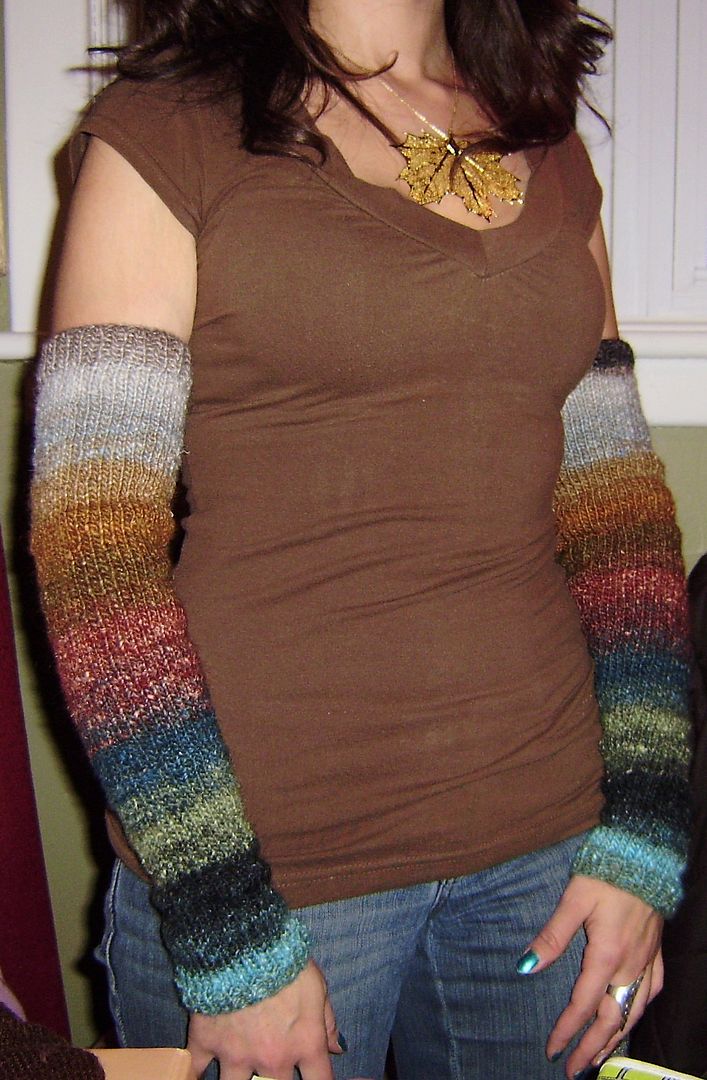 In what is most certainly my speediest yarn-purchase-to-FO turnaround time ever, here be a wee post about my nifty new armwarmers.
When I visited a very lovely yarn shop on Friday, I picked up a couple skeins of some purty Noro Silk Garden, and, being inspired by
The Knitting Siren's
Arm Warmers
, I knit up this pair right quick - only took me 2 days!
I guess that's what happens when you're procrasti-knitting.
Incidentally, I have to reveal that the fact that the top-most part of the warmers have mis-matched colours does indeed rankle with me a bit. I'm working through it.