So continues the
Reader Appreciation SummerFunTime Giveaway
!
Congratulations to the first winner,
Ellen
.
You can message me on Rav or email me at canarysanctuary at yahoo dot com with your mailing address so I can get the goodies out to you pronto.
And now, on to week two: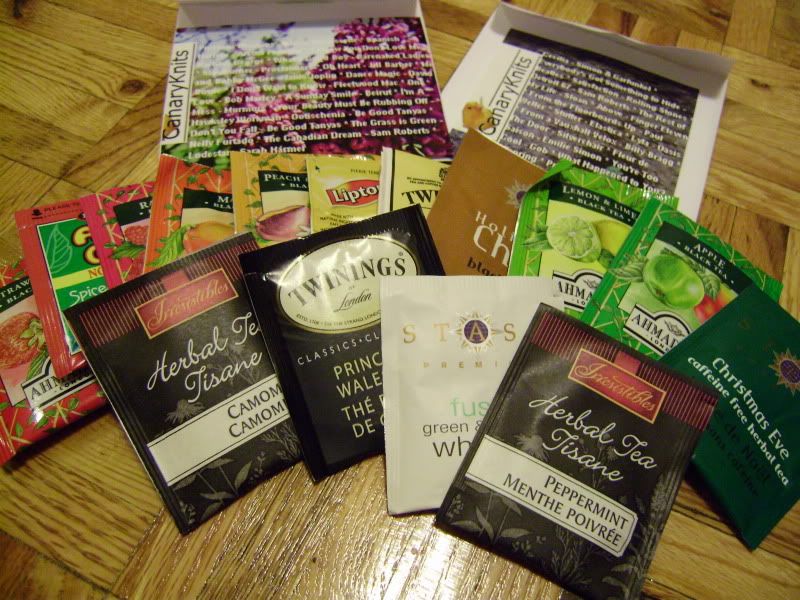 This week's items are themed.
The Knit Chill and Thrill Pack!
Up for the winnin' are a selection of tea
(this includes 15 different kinds)
and
a pair of cds, filled with music I love to knit to.
One cd is the "chillax" music, and the second is the "rawk" music.
Choose music appropriate to your knitmood :)
Good Luck everyone!